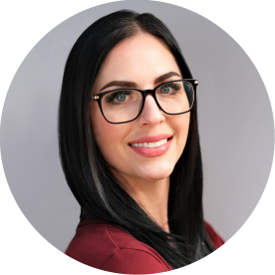 Annah Bailey
Mortgage Loan Originator
Office: (770) 971-9106
Mobile: (770) 371-4703
Fax: (800) 327-8305
Let's talk about your future home today
HOMESTAR is a leading mortgage lender with a rich history of providing superior customer service and innovative lending solutions to homebuyers across the United States. Founded in 2002 in Gainesville, Georgia, HOMESTAR has grown to become a top mortgage lender nationwide with teams of experienced loan officers extending from coast to coast.
At HOMESTAR, we believe that everyone deserves the opportunity to achieve their dream of homeownership. Whether you are a first-time homebuyer or an experienced investor, our knowledgeable Mortgage Loan Originators will work with you every step of the way to help you find the right loan program for your budget and goals. As a full-service mortgage lender, we offer a wide range of loan programs, including Conventional, FHA, VA, USDA, Jumbo loans, and refinance loans, including many other mortgage programs to fit your lifestyle.
Our mission is to maintain our reputation as an honest and trustworthy mortgage company that provides a high level of employee satisfaction. We are passionate about meeting the needs and wants of our customers and making sure that their journey to homeownership is as smooth as possible. We are here to help you find "the easiest way home." Don't settle for anything less than a stress-free experience - choose HOMESTAR today.
NMLS #1632090 GA #57388 AL #82630 FL #LO46410 SC #MLO-1632090 TN #1632090
2000 First Dr., Ste. 190, Marietta, GA 30062
Get Directions
Tell me a bit about yourself, and I'll get in touch as soon as I can.
Testimonials
Read why we're a star
IN THE MORTGAGE INDUSTRY

directly from our clients!
I've always heard that the homebuying process can be stressful. I didn't know if it was the right time to purchase or what the outcome would've been. But, from beginning to end, Annah Bailey was just HEAVEN SENT. She was always calm, professional, understanding, EXTREMELY KNOWLEDGEABLE, and catered to my every need. I'm so grateful that I had her to guide me throughout this entire process. Annah's a pure GEM. I've already spoken to two of my friends who are interested in purchasing a home and told them to use Annah at HOMESTAR. I'm so excited! THANK YOU!
Annah was great from the time I did my pre-approval until closing. She answered all my questions and concerns and handled any unexpected issues very quickly to make sure we closed on time. I later learned that she even worked on off days and weekends to get me taken care of! Thank you, Annah!
Annah was very helpful! She took extra time to walk us through each step and always had time for our questions. I would recommend her to anyone looking to finance or refinance a home! Annah is knowledgeable, friendly, and a joy to work with!
Annah was beyond amazing for my first homebuying experience. I went in completely clueless, but she reassured me immediately and held my hand the whole time. She even worked with my crazy schedule to ensure we had time to discuss pending deadlines and upcoming events. I never felt alone in the process thanks to Annah.
Annah Bailey was beyond amazing for my first homebuying experience. She was very knowledgeable and patient with any questions I had. I was always prepared for the next step in my homebuying process. Buying a home is stressful, but Annah did as much as she could to alleviate the stress and was there when I did feel overwhelmed. A great first-time homebuying experience overall!
I would have never been able to purchase my first home if it weren't for Annah and Laura. I can't express my gratitude enough for their hard work in making my dream of owning a home a reality!
Do you have
something to say too?
Leave a testimonial
Let us know how well the mortgage process went for you after discussing your goals and options. Whether you are purchasing or refinancing, we hope your homebuying journey with HOMESTAR was "the easiest way home."