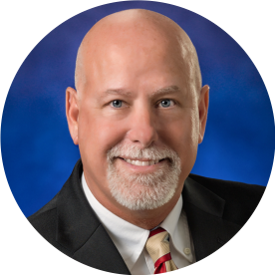 Bob Webb
Branch Manager
Office: (704) 482-2588
Mobile: (704) 616-1680
Fax: (704) 648-0168
Let's talk about your future home today
I began my career in the mortgage industry in 1997 after 12 years as a real estate agent. I like the mortgage side better than the real estate agent side. Taking the time to get to know a person and walk them through the mortgage process is very rewarding! Every person has a different goal in life, and their situation is different from everyone else, so it's like putting a puzzle together. You find out their wishes and try to find a loan to fit their needs. That is fulfilling!
I opened my own brokerage in 2004 and merged with HOMESTAR in 2009. Since opening the Shelby, NC HOMESTAR Branch, I have ranked in the top 10 out of over 200 Mortgage Loan Originators at HOMESTAR, securing 19 HOMESTAR recognition awards from 2009 through 2021. In 2021, I closed 240 loans and ranked 4th in the number of loans closed.
While I enjoy working with realtors, it gives me a great sense of pride when a past customer refers their family or friends to me.
I work diligently to make the mortgage process as painless and stress-free as possible. I look forward to working with you to purchase or refinance your home. So "call me, then relax!" That's my motto!
NMLS #118218 GA #64028 AL #71999 AZ #1039522 FL #LO57735 NC #I-105593 SC #MLO - 118218 TN #169016 VA #MLO-51747VA
824 S. Dekalb St., Shelby, NC 28150
Get Directions
Tell me a bit about yourself, and I'll get in touch as soon as I can.
Testimonials
Read why we're a star
IN THE MORTGAGE INDUSTRY

directly from our clients!
Bob and his staff did a great job and took the time that other lenders did not. The process was fast, efficient, and painless. He is also a very nice person on top of that. Thanks again!
I have worked with Bob and Anitra twice now, and they make the homebuying process as painless as possible. They are transparent throughout the entire process and keep you updated throughout the entire process.
Very good experience with Bob Webb at HOMESTAR. Bob did my mortgage when I bought my house 8 yrs ago and did an exceptional job, which is why I went back to him for refinance. He is very knowledgeable of the best route for you to take for your specific needs. I have since recommended him and his office to others that have been interested in home refinance. Thanks for the great customer service from you and your team, Bob!
I never realized all it involved to purchase a home, though I always felt it was something out of my league. Bob Webb and his team put so much focus and determination into making this MY home. Without them this would not have been made possible,
These people are very good. I recommend anyone who wants a loan to deal with them. They know what they are doing. Thank you so much!
The entire team made the process smooth and easy. Thanks!
Very knowledgeable and great to work with!
I had a very bad experience with a separate lender. I was in the process of getting a house for two months, and they came back and said I couldn?t get approved after spending close to 6k in inspection and such. My realtor told me about Mr. Bob Webb and HOMESTAR. They did everything in their power to get me approved, and they went above and beyond. The HOMESTAR team is amazing. If it weren?t for them, we would have lost all the money we spent. I highly recommend HOMESTAR, especially Bob. They don?t only care about a sale; they care about helping people. From the beginning, he was very honest with me and told me that it was not impossible but would be very hard, and hard it was. Through all the stress we have been put through by the other lender - finally finding a company that cares about us is a blessing. My family and I will be forever grateful to HOMESTAR and Mr. Bob. Thank you, guys, from the bottom of my heart.
We had a wonderful experience from beginning to end in the purchase of our dream home. We received fast, friendly service and had all of our questions answered in a timely manner. Having the ease of electronic communication saved us a ton of time. We had a very smooth process and would highly recommend others to use your services.
Do you have
something to say too?
Leave a testimonial
Let us know how well the mortgage process went for you after discussing your goals and options. Whether you are purchasing or refinancing, we hope your homebuying journey with HOMESTAR was "the easiest way home."