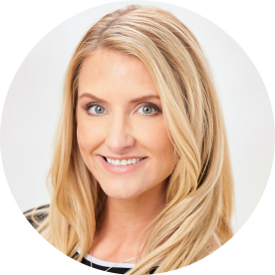 Brittany Russell
Mortgage Loan Originator
Office: (706) 432-2326
Mobile: (706) 604-0738
Let's talk about your future home today
HOMESTAR is a full-service mortgage banker controlling every aspect of the loan process with in-house processing, underwriting, closing, and funding of each mortgage transaction. Having an in-house team separates HOMESTAR from other mortgage companies because it is easier for HOMESTAR mortgage lenders to communicate quickly and effectively with every department needed to close a transaction.
Headquartered in Gainesville, Georgia, HOMESTAR began operation in April of 2002. HOMESTAR has become a regional lender in the southeastern United States, licensed to conduct business in 41 states. HOMESTAR's leaders and employees are among the most knowledgeable and experienced industry professionals.
Our purpose is to maintain a strong reputation as an honest mortgage company offering outstanding customer service, exceptional community relationships, and a high level of employee satisfaction. We strive as a company to meet the needs and wants of our customers, ensuring their arrival at "the easiest way home."
NMLS #2081940 GA #2081940 AL #81717 IN #62043
6053 Veterans Pkwy., Ste. 200, Ofc. A,, Columbus, GA 31909
Get Directions
Tell me a bit about yourself, and I'll get in touch as soon as I can.
Testimonials
Read why we're a star
IN THE MORTGAGE INDUSTRY

directly from our clients!
We found Brittney Russell after being denied a mortgage through another lender. My husband and I are self employed so the mortgage process can be a bit more complicated. Our accountant referred us to Brittney with HOMESTAR, and initially, we thought it would be the same bad news. However, I'll never forget the text message she sent me. "My branch manager is on the phone. This is a doable loan." The rest is history. We found the perfect home. Our offer was accepted and although I was on pins and needles waiting for the clear to close, everything went smoothly and according to plan. Brittney answered every question along the way and left no stone unturned in getting us approved. The process was almost so smooth that it felt too good to be true, especially after having been denied using the exact same tax returns and financial documents. We have been in our new home for 2 months now and will forever be thankful for Brittney and the HOMESTAR team for making it happen!
Had such a great experience with Brittany Russell, she was super helpful and always willing to give me pointers no matter what day or time, to work my way to buying my first home! If your doing it years down the road I hope to use you again!!!
Brittany was amazing! She did the best of her ability to get all of my stuff done in amazing timing even though it was thrown on her at the very last moment with a time limit! I will definitely be referring her to everyone I know!
Brittany was extremely helpful throughout the whole process! As first-time homebuyers, we had our concerns, but Brittany helped us every step of the way! Very grateful for our team. We love our new home!
Do you have
something to say too?
Leave a testimonial
Let us know how well the mortgage process went for you after discussing your goals and options. Whether you are purchasing or refinancing, we hope your homebuying journey with HOMESTAR was "the easiest way home."