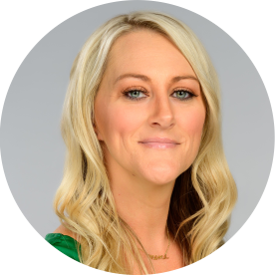 Brittany Thompson
Branch Manager
Office: (352) 415-8112
Mobile: (352) 425-9625
Let's talk about your future home today
HOMESTAR is a leading mortgage lender with a rich history of providing superior customer service and innovative lending solutions to homebuyers across the United States. Founded in 2002 in Gainesville, Georgia, HOMESTAR has grown to become a top mortgage lender nationwide with teams of experienced loan officers extending from coast to coast.
At HOMESTAR, we believe that everyone deserves the opportunity to achieve their dream of homeownership. Whether you are a first-time homebuyer or an experienced investor, our knowledgeable Mortgage Loan Originators will work with you every step of the way to help you find the right loan program for your budget and goals. As a full-service mortgage lender, we offer a wide range of loan programs, including Conventional, FHA, VA, USDA, Jumbo loans, and refinance loans, including many other mortgage programs to fit your lifestyle.
Our mission is to maintain our reputation as an honest and trustworthy mortgage company that provides a high level of employee satisfaction. We are passionate about meeting the needs and wants of our customers and making sure that their journey to homeownership is as smooth as possible. We are here to help you find "the easiest way home." Don't settle for anything less than a stress-free experience - choose HOMESTAR today.
NMLS #2110106 FL #LO88394
1100 SE 58th Avenue, Ocala, FL 34480
Get Directions
Tell me a bit about yourself, and I'll get in touch as soon as I can.
Testimonials
Read why we're a star
IN THE MORTGAGE INDUSTRY

directly from our clients!
Brittany was great! It was a very comfortable and smooth process. Highly recommend Brittany to anyone looking to buy a house.
We were able to move the closing date up by 2 weeks. Communication, accessibility, smooth and enjoyable process, friendly and courteous staff, professional, knowledgeable, and resourceful! Thank you!
Brittany was the best! I was a first-time homebuyer with a million questions. Brittany answered them all and made the mortgage process easy! There were no surprises when it came to money or interest rates! All around great person!
We needed a "hand holder" through this process for a variety of reasons, and I needed someone patient and understanding. As a veteran homebuyer with health issues, it was important that I was treated well, with respect and patience, and that my family's needs were also a priority. Brittany has a wonderful personality and disposition, and that made this challenging experience a pleasure instead of a painful one. She was thorough, knowledgeable, sharp, detailed, and she got the job of financing our VA loan done and did it with ease and confidence. That meant the world to us. We had had unpleasant experiences prior and had given up on looking for the perfect home at this stage of my life, but the team made the dream of the right home for my family and me a reality. We could not be more satisfied and pleased with our decision to choose Brittany as the lead on the largest financial transaction of our lives. We wish Brittany so much success in the future.
Wonderful to work with someone so positive and caring in regards to my client.
My wife and I just closed on our first home, and what a wonderful experience we had from start to finish! Brittany was the absolute best! She went above and beyond for us! Brittany's knowledge, helpfulness, and attention to urgency made our homebuying process so simple! We appreciate all of her hard work!
Brittany was absolutely phenomenal. She was involved with every step and was always available when I had questions. Brittany is amazing; she made my first experience one that I would never ever forget. Thanks to Brittany and her team, I have made my first and most significant investment for generational wealth for my family and me. I can't wait to refer Brittany and her team to my friends and loved ones. Thank you so much, Brittany; it was a pleasure.
Brittany made the process for a first-time home buyer as smooth as can be. She is very professional, very friendly and on top of her game. Very happy with the experience.
I cannot thank Brittany enough for everything. She was there for every question we had every step of the way. She was there to inform us, and she's just hands down the best and sweetest person. She definitely made this whole process go smooth, easy, and stress-free. Thank you, Brittany, you're seriously the BEST.
Do you have
something to say too?
Leave a testimonial
Let us know how well the mortgage process went for you after discussing your goals and options. Whether you are purchasing or refinancing, we hope your homebuying journey with HOMESTAR was "the easiest way home."