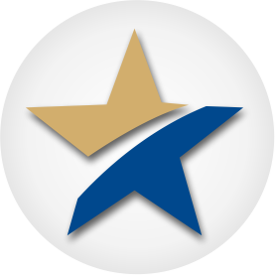 Cedric Johnson
Mortgage Loan Originator
Office: (770) 595-3127
Mobile: (770) 595-3127
Fax: (678) 456-1614
Let's talk about your future home today

HOMESTAR is a full-service mortgage banker controlling every aspect of the loan process with in-house processing, underwriting, closing, and funding of each mortgage transaction. Having an in-house team separates HOMESTAR from other mortgage companies because it is easier for HOMESTAR mortgage lenders to communicate quickly and effectively with every department needed to close a transaction.
Headquartered in Gainesville, Georgia, HOMESTAR began operation in April of 2002. HOMESTAR has become a regional lender in the southeastern United States, licensed to conduct business in 41 states. HOMESTAR's leaders and employees are among the most knowledgeable and experienced industry professionals.
Our purpose is to maintain a strong reputation as an honest mortgage company offering outstanding customer service, exceptional community relationships, and a high level of employee satisfaction. We strive as a company to meet the needs and wants of our customers, ensuring their arrival at "the easiest way home."
NMLS #180717 GA #29376 AL #67546 FL #LO41581
200 Westpark Dr., Ste. 110, Peachtree City, GA 30269
Get Directions
Tell me a bit about yourself, and I'll get in touch as soon as I can.
Testimonials
Read why we're a star
IN THE MORTGAGE INDUSTRY

directly from our clients!
My overall experience with Mr. Cedric Johnson was phenomenal. His superb customer service is unmatched! He is extremely passionate about what he does and wants his clients to find a home and have a successful closing as much as they do. I reached out to Mr. Johnson about 2 years ago, but I did not find a home at that time. I reached out to him again and it felt like we picked up where we left off. All of my questions and concerns were addressed promptly and Cedric made sure I was prepared for what I needed. He was just as excited as I was when I finally said yes to a home. He worked very closely with Karen to ensure the process was smooth. Karen was pleasant to work with as well! We got the clear to close in less than 30 days. I am still overjoyed and confident that I chose the right lender for me. I look forward to working with Cedric and Karen in the future for my next purchase.
Cedric Johnson is absolutely wonderful!! He is so good at what he does. Karen Brown, his MLO assistant was wonderful as well. Our process was so easy and smooth because he had already prepared us for what we needed. I had no idea it was this easy to purchase a home. He was amazing. Our family is so grateful for him.
Cedric was amazing from beginning to end. He had excellent communication skills, and he was patient and understanding. There were a lot of times I wanted to give up, but he pushed me toward greatness. He was straightforward, and we are forever grateful. Thanks for everything!
Do you have
something to say too?
Leave a testimonial
Let us know how well the mortgage process went for you after discussing your goals and options. Whether you are purchasing or refinancing, we hope your homebuying journey with HOMESTAR was "the easiest way home."