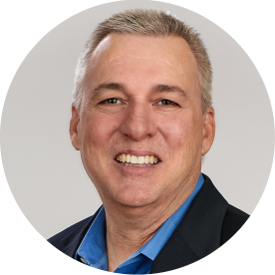 Chris Stacy
Production Manager
Office: (678) 825-8298
Mobile: (678) 825-8298
Fax: (800) 266-5442
Let's talk about your future home today
HOMESTAR is proud to have Chris as part of the team. He is a Mortgage Loan Originator at the Marietta, GA Branch.
Chris' experience in the mortgage industry began back in 2006 when he worked for a subprime lender specializing in clients with credit challenges. Chris also worked at Delta Community for five years within their mortgage and insurance departments before joining the HOMESTAR family in January 2018.
Chris specializes in VA and Non-QM loans, and he prides himself on providing outstanding customer service. His favorite part about working in the mortgage industry is that each borrower's situation is unique, from first-time homebuyers to seasoned homebuyers. Chris enjoys assisting first-time homebuyers and seeing them get the keys to their first home - a feeling that is just indescribable for him. Chris is very passionate about playing a part in making homeownership a reality for families.
Chris is also a big family guy, and in his spare time enjoys coaching his kids' sports teams, kayaking on the lake, and spending time with his family at the beach. He is also active in his church, enjoys singing, and loves music.
Contact Chris today for all of your mortgage needs. He is available to help you get into the home of your dreams!
NMLS #1659829 GA #60668 AL #69623 FL #LO50826 SC #MLO-1659829 TN #150239
2414 Dallas Hwy., Bldg. 100, Ste. 200, Marietta, GA 30064
Get Directions
Tell me a bit about yourself, and I'll get in touch as soon as I can.
Testimonials
Read why we're a star
IN THE MORTGAGE INDUSTRY

directly from our clients!
Extremely pleased with the experience and the support with the home purchasing process.
Thank you for your outstanding customer service and communication. With your help and hard work the entire process was flawless!
It was a pleasure working with Chris. They were always available to answer any questions that I had. They made me feel like I was having a cup of tea with a friend. They helped me build my capacity relative to homeownership. For that I'm forever grateful.
Chris and the HOMESTAR team were absolutely amazing throughout the whole homebuying process! Everything was so easy and as stress free as possible. Thank you so much!
The process was easy. The staff kept me informed on everything that was happening. Chris hope me to lock in my rate when the rates were going up.
TEAM CHRIS STACY ROCKS! 😀
Chris Stacy and the team were great from start to finish. No complaints or problems from us! We would 100% recommend HOMESTAR to others!
Working with Chris Stacey's team was a great experience, I appreciate how they communicated, keeping us in the loop every step of the process.
Do you have
something to say too?
Leave a testimonial
Let us know how well the mortgage process went for you after discussing your goals and options. Whether you are purchasing or refinancing, we hope your homebuying journey with HOMESTAR was "the easiest way home."