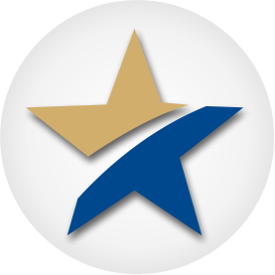 Dan Dull
Production Manager
Office: (770) 971-9106, ext. 232
Mobile: (770) 856-3758
Fax: (770) 406-5142
Let's talk about your future home today
HOMESTAR is a leading mortgage lender with a rich history of providing superior customer service and innovative lending solutions to homebuyers across the United States. Founded in 2002 in Gainesville, Georgia, HOMESTAR has grown to become a top mortgage lender nationwide with teams of experienced loan officers extending from coast to coast.
At HOMESTAR, we believe that everyone deserves the opportunity to achieve their dream of homeownership. Whether you are a first-time homebuyer or an experienced investor, our knowledgeable Mortgage Loan Originators will work with you every step of the way to help you find the right loan program for your budget and goals. As a full-service mortgage lender, we offer a wide range of loan programs, including Conventional, FHA, VA, USDA, Jumbo loans, and refinance loans, including many other mortgage programs to fit your lifestyle.
Our mission is to maintain our reputation as an honest and trustworthy mortgage company that provides a high level of employee satisfaction. We are passionate about meeting the needs and wants of our customers and making sure that their journey to homeownership is as smooth as possible. We are here to help you find "the easiest way home." Don't settle for anything less than a stress-free experience - choose HOMESTAR today.
NMLS #204238 GA #25882 AL #59399 FL #LO96832 IA #23757 MN #MN-MLO-204238 SD #MLO.03589
2000 First Dr., Ste. 190, Marietta, GA 30062
Get Directions
Tell me a bit about yourself, and I'll get in touch as soon as I can.
Testimonials
Read why we're a star
IN THE MORTGAGE INDUSTRY

directly from our clients!
My experience was amazing. There were absolutely no problems with the loan process. Dan and Lynn Dull are the best.
It was a pleasure working with Dan Dull once again, the process was so smooth and he kept me informed every step of the way. It was very quick to get prequalified then the follow up paperwork was also a very smooth process. I would definitely recommend Dan to anyone for the real state needs and the HOMESTAR group. Thank you again for making us happy homeowners.
I can ALWAYS count on Dan, Lynn and their team...THANKS!
Dan and Lynn helped us tremendously from start to finish. Made sure we had everything we needed from start to finish. We were kept informed on regular updates with our loan. We appreciate everything they both did for us.
This is my third loan prepared by Dan and Lynn Dull at HOMESTAR. They always find a rate and terms I can agree with. They go above and beyond. They answer my calls and emails very quickly, even at night and on weekends. Together they make the process smooth and quick!
Do you have
something to say too?
Leave a testimonial
Let us know how well the mortgage process went for you after discussing your goals and options. Whether you are purchasing or refinancing, we hope your homebuying journey with HOMESTAR was "the easiest way home."