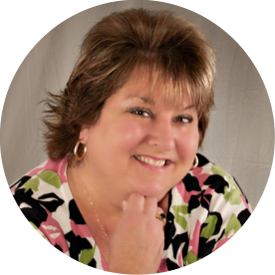 Donna Broderick
Branch Manager
Office: (678) 253-0176
Mobile: (678) 416-1992
Fax: (770) 406-5156
Let's talk about your future home today
Donna is a 30-year veteran of the mortgage industry with a vast knowledge of both the backend and frontend of the business, which gives her an advantage in putting together loans. She absolutely loves helping people, and she would be honored to help you achieve your dream of owning a home.
Donna is licensed in and currently serves the states of Georgia, South Carolina, and Alabama. She has been a long-time resident of Coweta County, GA for 23 years and currently lives there with her husband, daughter, two dogs, and one cat. Donna has also been a part-time resident of Bluffton in Beaufort County, SC for 11 years.
Donna enjoys being active in her community, and she is a member of the Coweta County Board of Realtors, Fayette Women's Council of Realtors, served in the President's Club for 2015, served on the Board of Directors for Newnan Coweta Board of Realtors in 2017, and served as Director in 2015 and 2016 for Saint Nick's Closet. Additionally, Donna currently volunteers with several civic organizations and charities in the area.
Contact Donna today for your mortgage needs!
NMLS #179992 GA #26335 AL #60187 AR #116454 FL #LO40023 NC #I-205554 SC #MLO - 179992 TN #198369
560 Newnan Crossing Bypass, Ste 200, Newnan, GA, 30265
Get Directions
Tell me a bit about yourself, and I'll get in touch as soon as I can.
Testimonials
Read why we're a star
IN THE MORTGAGE INDUSTRY

directly from our clients!
You guys worked a miracle for me to make this happen! Thank you so much, couldn't have done it without yall. Was only a week and a half out from closing when we switched to you and yall still made it happen! Much better experience than my previous lender.
HOMESTAR team was professional in their approach and communicated very well.
Donna & Angie help through the whole process. They both ensured me that everything will be just fine when I was freaking out. This process was very stressful to me but I was reminded often by them both to stay calm. And I did just that. It was all worth it in the end. Thanks again Donna & Angie. Special thanks to my realtors Deja pulley & Laurence.
Donna and Angie had their hands full with my situation. Working overseas and closing on a house is a tough process, but Donna and Angie did a great job getting me set up to close. I will be using them again if and when I purchase my new home.
I did not have a clue when it came to purchasing a house. HOMESTAR made the process easy and took a lot of the initial stress and worry away. My broker was there to explain when I didn't understand something and the whole team worked hard to get us closed. I would definitely use them again and recommend them.
Do you have
something to say too?
Leave a testimonial
Let us know how well the mortgage process went for you after discussing your goals and options. Whether you are purchasing or refinancing, we hope your homebuying journey with HOMESTAR was "the easiest way home."