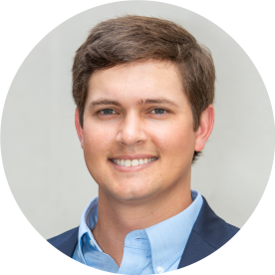 Drew Lingo
Branch Manager
Office: (334) 560-1510
Mobile: (706) 343-3430
Let's talk about your future home today
HOMESTAR is a full-service mortgage banker controlling every aspect of the loan process with in-house processing, underwriting, closing, and funding of each mortgage transaction. Having an in-house team separates HOMESTAR from other mortgage companies because it is easier for HOMESTAR mortgage lenders to communicate quickly and effectively with every department needed to close a transaction.
Headquartered in Gainesville, Georgia, HOMESTAR began operation in April of 2002. HOMESTAR has become a regional lender in the southeastern United States, licensed to conduct business in 41 states. HOMESTAR's leaders and employees are among the most knowledgeable and experienced industry professionals.
Our purpose is to maintain a strong reputation as an honest mortgage company offering outstanding customer service, exceptional community relationships, and a high level of employee satisfaction. We strive as a company to meet the needs and wants of our customers, ensuring their arrival at "the easiest way home."
NMLS #2075184 GA #2075184 AL #78136 FL #LO92846 IN #62034 LA #2075184 SD #2075184.MLO TN #2075184 TX #2075184
6053 Veterans Pkwy., Ste. 200, Ofc. A,, Columbus, GA 31909
Get Directions
Tell me a bit about yourself, and I'll get in touch as soon as I can.
Testimonials
Read why we're a star
IN THE MORTGAGE INDUSTRY

directly from our clients!
Drew was amazing. Went above and beyond to help get us in our home!
To Homestar Financial, We had the great privilege of having our loan for a new build serviced by the Branch Manager Drew Lingo,. Drew was a gigantic help in the long Nine-month process of having our home built. I am a disabled veteran and initially we had a preapproval loan with the Veterans United which came highly recommended and Interlink that was recommended by the builder, once we were put in contact with Drew he immediately drafted us an estimate that was unbelievable and he was able to get us a mortgage that we were very satisfied with, that beat all others and got us threw the approval process and on to home ownership effortlessly. Especially when rates began to rise Drew was able to lock us in to a great rate. We truly appreciate the hard work and research that was done for us and would recommend Drew and the Homestar Financial to anyone looking for a competent, trustworthy, organization that places customers first. Thank you Drew and Thank you Homestar.
Drew was great to work with. His template for the break down of loan estimates were easy to understand, and he also did a great job answering any questions we had. I would be happy to work with him again.
Drew Lingo and His Team were phenomenal to work with and made the process stress free in every aspect. Being a first time homebuyer, I really didn't know what to expect and Drew made sure to lay everything out for me and really took the time to go over every little detail that needed to be done along the way. I couldn't have picked a better person to use for this process. Thank you, Drew!
Drew and his team are great to work with! He is very thorough and kept me informed of every step along the process. Everything from the application to closing went as smooth as possible.
Do you have
something to say too?
Leave a testimonial
Let us know how well the mortgage process went for you after discussing your goals and options. Whether you are purchasing or refinancing, we hope your homebuying journey with HOMESTAR was "the easiest way home."