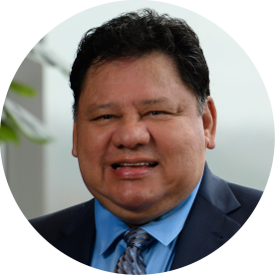 Gus Lobo
EVP of National Production
Office: (678) 997-2643
Mobile: (678) 316-4592
Fax: (678) 971-6265
Let's talk about your future home today
HOMESTAR is a full-service mortgage banker controlling every aspect of the loan process with in-house processing, underwriting, closing, and funding of each mortgage transaction. Having an in-house team separates HOMESTAR from other mortgage companies because it is easier for HOMESTAR mortgage lenders to communicate quickly and effectively with every department needed to close a transaction.
Headquartered in Gainesville, Georgia, HOMESTAR began operation in April of 2002. HOMESTAR has become a regional lender in the southeastern United States, licensed to conduct business in 41 states. HOMESTAR's leaders and employees are among the most knowledgeable and experienced industry professionals.
Our purpose is to maintain a strong reputation as an honest mortgage company offering outstanding customer service, exceptional community relationships, and a high level of employee satisfaction. We strive as a company to meet the needs and wants of our customers, ensuring their arrival at "the easiest way home."
NMLS #202207 GA #25103 AL #56257 AZ #1040397 AR #114264 CO #100509545 FL #LO39169 IL # 031.0042885 IN #31494 IA #23604 KS #LO.0031003 KY #MC373081 ME #202207 MD #202207 MI #202207 MS #202207 MO #10718-MLO MT #202207 NE #202207 NM #202207 ND #NDMLO202207 NC #I-158099 OH#MLO-OH.202207 OK#MLO09623 PA#93269 SC #MLO - 202207 SD #MLO.03510 TN #116105 TX #202207 VA #MLO-48114VA WA #MLO-202207 WI #202207 WY #100916
332 Washington St. NW, Gainesville, GA 30501
Get Directions
Tell me a bit about yourself, and I'll get in touch as soon as I can.
Do you have
something to say too?
Leave a testimonial
Let us know how well the mortgage process went for you after discussing your goals and options. Whether you are purchasing or refinancing, we hope your homebuying journey with HOMESTAR was "the easiest way home."