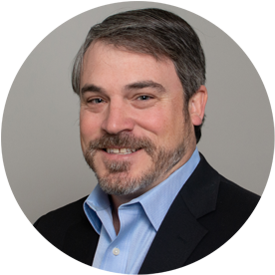 Jay Dondero
Mortgage Loan Originator
Office: 404-313-2360
Mobile: (404) 313-2360
Fax: (866) 403-0616
Let's talk about your future home today
HOMESTAR is a leading mortgage lender with a rich history of providing superior customer service and innovative lending solutions to homebuyers across the United States. Founded in 2002 in Gainesville, Georgia, HOMESTAR has grown to become a top mortgage lender nationwide with teams of experienced loan officers extending from coast to coast.
At HOMESTAR, we believe that everyone deserves the opportunity to achieve their dream of homeownership. Whether you are a first-time homebuyer or an experienced investor, our knowledgeable Mortgage Loan Originators will work with you every step of the way to help you find the right loan program for your budget and goals. As a full-service mortgage lender, we offer a wide range of loan programs, including Conventional, FHA, VA, USDA, Jumbo loans, and refinance loans, including many other mortgage programs to fit your lifestyle.
Our mission is to maintain our reputation as an honest and trustworthy mortgage company that provides a high level of employee satisfaction. We are passionate about meeting the needs and wants of our customers and making sure that their journey to homeownership is as smooth as possible. We are here to help you find "the easiest way home." Don't settle for anything less than a stress-free experience - choose HOMESTAR today.
NMLS #475754 GA #475754 AL #78316 FL #LO81776
168 N. Johnston St., Ste. 202, Dallas, GA 30132
Get Directions
Tell me a bit about yourself, and I'll get in touch as soon as I can.
Testimonials
Read why we're a star
IN THE MORTGAGE INDUSTRY

directly from our clients!
Jay is a rockstar. He was helpful and with me every step of the way. If you are in need of assistance with a home loan, then Jay is your guy.
Jay was awesome throughout the whole process. He responded quickly and was on top of everything. Jay made getting a loan less complicated, unlike other loan companies. He was extremely nice and smart. Jay is a professional expert who educated me on buying my first home.
Jay was an absolute pleasure to work with! He was so responsive and kept everyone in the loop throughout the entire process. I would highly recommend Jay for all your lending needs.
These past few weeks have been so busy; but we did not want to let another day go by without officially thanking you. The homebuying process is truly a journey and we are so happy that you were a part of ours. Thank you so much for working with us and doing everything possible to ensure the financial aspect was handled. We truly appreciate your dedication and hard work. Thank you for taking the time to answer all our questions and ensuring that we understood what was taking place each step of the way. We know you are working with several clients at a time, but you managed to always make us feel that our case was a priority. We are truly grateful for your service. Thank you for being you.
Jay and his team were absolutely fantastic to work with. They made the process as easy as possible and always kept us informed.
Jay is great! He's extremely responsive, very patient, and genuinely invested in your success. 10/10.
Jay has been fantastic. He got me through a very stressful time, was able to help me fix my credit score, and was knowledgeable, friendly, and professional the entire time. He was always there to answer questions, even when it meant helping out after hours. It was a quick turnaround on my house, 30 days. And without him and my realtor Lina Holmes (who recommended Jay to me), I don't know what I would have done. I recommend both of them to anyone who needs such services.
Jay and his team were wonderful to work with. They made the loan process very easy and were responsive to any questions I had. The best surprise was when I got to the closing table to sign and realized my interest rate was even lower than I thought, which made my payment less!! Doesn't get much better than that.
Do you have
something to say too?
Leave a testimonial
Let us know how well the mortgage process went for you after discussing your goals and options. Whether you are purchasing or refinancing, we hope your homebuying journey with HOMESTAR was "the easiest way home."