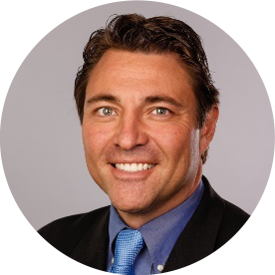 Jay Millwood
Branch Manager
Office: (404) 673-9503
Mobile: (404) 673-9503
Fax: (678) 971-6278
Let's talk about your future home today
With more than 25 years of experience in the real estate and mortgage industry and a member of the HOMESTAR family since 2007, Jay is an expert for all of your home loan needs. He specializes in FHA loans, where he helps his clients into $100 down HUD owned, 203b repair escrow, 203K renovation loans, gift down payments, NSP, and other Down Payment Assistance programs (some with up to $22,000 available). Jay also enjoys helping clients with Conventional and Jumbo loans over $453,100.
Jay is bilingual, fluent in both English and Spanish, which allows him to work with a wide range of individuals. He is married with five children, and he loves to travel with them and his wife for fun.
Jay looks forward to helping his clients accomplish their dreams of owning a home. Contact him today to get started!
NMLS #151949 GA #24819 AL #73536 FL #LO41707 SC #MLO-151949 VA #MLO-59759VA
4170 Tanners Creek Dr., Flowery Branch, GA 30542
Get Directions
Tell me a bit about yourself, and I'll get in touch as soon as I can.
Testimonials
Read why we're a star
IN THE MORTGAGE INDUSTRY

directly from our clients!
HOMESTAR was perfect! Jay walked us through every step of the way! I couldn't have done it without him and Carmen! Great people! Thank you!
Jay and his team were awesome. I would recommend to anyone purchasing a home.
Jay Millwood was awesome during my home buying process! He was very helpful in walking me through every step of the way. Jay was always only one phone call away to answer any of my questions or concerns, even if I just sent out an email he would respond back asap. He is very knowledgeable and has many years of experience in his field of study as a mortgage lender. I truly believe that Jay will do his very best to help anyone get into their dream home. I rate Jay Millwood 5 stars plus. Thanks again, Jay ! You've helped make me and my family dreams come true.
Jay Millwood and the Homestar team has truly been a blessing to me and my husband they made our dream of being homeowners come true in a house that we absolutely LOVE! After months and months of going through the home buying process and being disappointed from working with different lenders we was referred to Jay. When we first spoke with him we were beyond stressed we explained to him what we had been going though and Jay said stop worrying I can help ! The first conversation that we had with Jay Was professional, pleasant and most importantly HONEST!! He told us I?m the one who can help and from that day forward things went Exactly as Mr. Jay Millwood promised! His whole team Carmen Ukama and Stephanie Pritchett was a pleasure to work with, they kept me informed Every step of the way and they were just as excited about us closing on the home as we were! I feel so grateful that that Jay and HOMESTAR team has came into me and my husband life we can't thank them enough !!
Do you have
something to say too?
Leave a testimonial
Let us know how well the mortgage process went for you after discussing your goals and options. Whether you are purchasing or refinancing, we hope your homebuying journey with HOMESTAR was "the easiest way home."