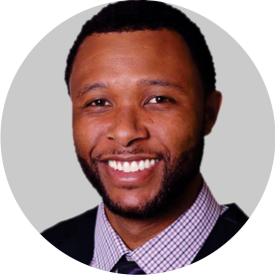 Jimmy Hicks
Mortgage Loan Originator
Office: (678) 348-6640
Mobile: (870) 413-0531
Fax: (800) 789-2024
Let's talk about your future home today
HOMESTAR is a full-service mortgage banker controlling every aspect of the loan process with in-house processing, underwriting, closing, and funding of each mortgage transaction. Having an in-house team separates HOMESTAR from other mortgage companies because it is easier for HOMESTAR mortgage lenders to communicate quickly and effectively with every department needed to close a transaction.
Headquartered in Gainesville, Georgia, HOMESTAR began operation in April of 2002. HOMESTAR has become a regional lender in the southeastern United States, licensed to conduct business in 41 states. HOMESTAR's leaders and employees are among the most knowledgeable and experienced industry professionals.
Our purpose is to maintain a strong reputation as an honest mortgage company offering outstanding customer service, exceptional community relationships, and a high level of employee satisfaction. We strive as a company to meet the needs and wants of our customers, ensuring their arrival at "the easiest way home."
NMLS #647127 GA #45234 AL #70533 AR #111023 MO #18844-MLO NC #I-209665 OK#MLO10460 TN #647127 TX #647127
6588 Church St, Douglasville, GA 30134
Get Directions
Tell me a bit about yourself, and I'll get in touch as soon as I can.
Testimonials
Read why we're a star
IN THE MORTGAGE INDUSTRY

directly from our clients!
As a first-time homebuyer, I am so grateful for HOMESTAR for making this experience a pleasant one. It almost feels like I didn't put any effort into it. The instructions and directions I received were clear and simple. Thank you for the support and your presence from beginning to end. I am looking forward to doing business with you again soon. Mr. Hicks and Ms. Schofield, you are truly a blessing. Thank you for leading me to the biggest journey of my life.
Jimmy was absolutely amazing! Throughout the entire process, he was very professional and made this experience as smooth as it could've been. He moved mountains, and I genuinely appreciate all his efforts. This was truly a knowledgeable experience. There were little bumps in the road, but I couldn't have asked for a better person to go through it with than Jimmy! THANKS!
Everyone was very personable and knowledgeable.
My entire experience with HOMESTAR was great. Jimmy Hicks, my loan officer, was excellent. I was referred by my cousin, and he didn't disappoint. He was patient when I wanted to worry and asked a thousand questions. He took his time and explained everything to me as the process progressed. Overall he was great.
My experience with Jimmy at HOMESTAR was great!!! He was attentive and great to work with in making our home ownership dreams come true. Our homebuying experience was smooth and we are now happy homeowners!!!
Very nice, helpful, and great to work with. Thanks!
Jimmy was very helpful and I appreciated that through this process
Do you have
something to say too?
Leave a testimonial
Let us know how well the mortgage process went for you after discussing your goals and options. Whether you are purchasing or refinancing, we hope your homebuying journey with HOMESTAR was "the easiest way home."