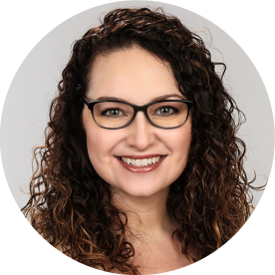 Jodie Bochat
Branch Manager
Office: (706) 754-9222
Mobile: (404) 375-0422
Fax: (866) 252-2880
Let's talk about your future home today
HOMESTAR is a full-service mortgage banker controlling every aspect of the loan process with in-house processing, underwriting, closing, and funding of each mortgage transaction. Having an in-house team separates HOMESTAR from other mortgage companies because it is easier for HOMESTAR mortgage lenders to communicate quickly and effectively with every department needed to close a transaction.
Headquartered in Gainesville, Georgia, HOMESTAR began operation in April of 2002. HOMESTAR has become a regional lender in the southeastern United States, licensed to conduct business in 41 states. HOMESTAR's leaders and employees are among the most knowledgeable and experienced industry professionals.
Our purpose is to maintain a strong reputation as an honest mortgage company offering outstanding customer service, exceptional community relationships, and a high level of employee satisfaction. We strive as a company to meet the needs and wants of our customers, ensuring their arrival at "the easiest way home."
NMLS #1683620 GA #59564 AL #69152 FL #LO49449 NC #I-177710 SC #MLO-1683620 TN #147371
135 Midway Dr., Cornelia, GA 30531
Get Directions
Tell me a bit about yourself, and I'll get in touch as soon as I can.
Testimonials
Read why we're a star
IN THE MORTGAGE INDUSTRY

directly from our clients!
The last time I sold and purchased a home was done under duress. I had just lost my husband at only 51 years old, and I was still reeling. I had to sell our beautiful home here in Florida on the intercoastal waterway out of financial necessity and purchase a more modest and economical home in Seminole. My heart was not in it, and the whole process was a blur. I don't even remember the closing on the new home, which should have been a joyous occasion. I was grateful for my mother's guidance, who was a realtor at the time. This time was much different. It was mine and my husband's dream to retire to the mountains. He would have retired this year if he was still with me. I feel like I did what he would want me to do and am VERY happy with my decision to follow through (I never follow through with anything). Although the process was a little scary, Jodie and her staff made it very easy, especially working long-distance. I know I will be very happy in my new home in Rabun Gap. Thank you very much!
Jodie was extremely helpful. We did not have much time till the closing but she managed to have everything ready. She was available every time we called.
We received all kinds of help and support and that's all we needed to be able to have our first home!
Your team made things very easy to purchase this house I am very Thankful for the help and for the quickness that you and your team did on this loan process .
Jodie, Amanda, & Jenny were all AMAZING to work with. This was my first home purchase and the process couldn't have went anymore smoother. All three of these ladies stayed in touch with me throughout the entire process, keeping me up to date on everything. They truly made me feel at ease and treated me as if they had known me forever. I will forever be grateful for them! I highly recommend them and will always refer anyone looking to purchase a home in their direction!
Jodie and her whole team were amazing. They moved quickly and were prompt with all communication. They are the best!
HOMESTAR made the home buying process extremely easy. They always kept me up to date and processed my closing very efficiently.
Do you have
something to say too?
Leave a testimonial
Let us know how well the mortgage process went for you after discussing your goals and options. Whether you are purchasing or refinancing, we hope your homebuying journey with HOMESTAR was "the easiest way home."