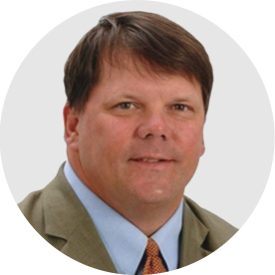 Jon Howell
Production Manager
Office: (678) 392-1114
Mobile: (678) 541-2400
Fax: (866) 457-0837
Let's talk about your future home today
HOMESTAR is a full-service mortgage banker controlling every aspect of the loan process with in-house processing, underwriting, closing, and funding of each mortgage transaction. Having an in-house team separates HOMESTAR from other mortgage companies because it is easier for HOMESTAR mortgage lenders to communicate quickly and effectively with every department needed to close a transaction.
Headquartered in Gainesville, Georgia, HOMESTAR began operation in April of 2002. HOMESTAR has become a regional lender in the southeastern United States, licensed to conduct business in 41 states. HOMESTAR's leaders and employees are among the most knowledgeable and experienced industry professionals.
Our purpose is to maintain a strong reputation as an honest mortgage company offering outstanding customer service, exceptional community relationships, and a high level of employee satisfaction. We strive as a company to meet the needs and wants of our customers, ensuring their arrival at "the easiest way home."
NMLS #336681 GA #40813 AL #66616 FL #LO69582 NC #I-212718 SC #MLO - 336681 TN #134673
2414 Dallas Hwy., Bldg. 100, Ste. 200, Marietta, GA 30064
Get Directions
Tell me a bit about yourself, and I'll get in touch as soon as I can.
Testimonials
Read why we're a star
IN THE MORTGAGE INDUSTRY

directly from our clients!
Jon Howell & his team were amazing! Jon & team were extremely helpful & communicative throughout the whole process of buying our family's home. The process could not have been smoother, and I can't recommend using Jon enough! Great experience!
Jon and his team at HOMESTAR were more than exceptional! They stayed on top of things the entire process and had us closing in a few short weeks! If you are looking to purchase a home let HOMESTAR do it's part and make the entire process less stressful!
Mr. Jon Howell and his team were absolutely wonderful to work with. They were all kind, professional, answered all my questions in a timely manner, and made sure I understood the whole process. I am thankful that I was put in contact with Mr. Howell and his team. I highly recommend them!
I can't say enough about my refinance experience with Jon Howell. I am retired and on a fixed income. Sadly, I too am a widower which means my income is half of what it used to be. My mortgage payment was manageable, but it took almost half of my income. When the rates started dropping, I reached out to Mr. Howell. At my age this is a big financial decision, it was important to me to make sure I was doing the right thing. Mr. Howell took extra time to explain and walk me through this process helping me make the best decision for my circumstance. He was able to save me $200 a month. Words cannot express my gratitude Thank you, Jon Howell.
Jon did an excellent job helping us with the purchase of our home. Everything went so smoothly for us and we were kept informed every step of the way. In addition, anytime that we had questions, Jon got back to us quickly and was always so happy to help us. It was a great pleasure working with Jon and with Homestar. I highly recommend them to anyone looking to purchase a home.
This is the second time we have used Mr. Howell. Very pleased with Mr. Howell's knowledge and professionalism.
Do you have
something to say too?
Leave a testimonial
Let us know how well the mortgage process went for you after discussing your goals and options. Whether you are purchasing or refinancing, we hope your homebuying journey with HOMESTAR was "the easiest way home."