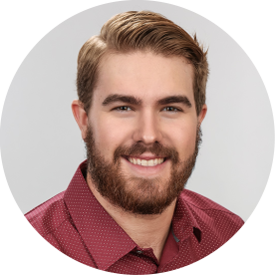 Jonah Abraham
Branch Manager
Office: 678-313-3838
Mobile: (678) 313-3838
Fax: (800) 239-7457
Let's talk about your future home today
HOMESTAR is a full-service mortgage banker controlling every aspect of the loan process with in-house processing, underwriting, closing, and funding of each mortgage transaction. Having an in-house team separates HOMESTAR from other mortgage companies because it is easier for HOMESTAR mortgage lenders to communicate quickly and effectively with every department needed to close a transaction.
Headquartered in Gainesville, Georgia, HOMESTAR began operation in April of 2002. HOMESTAR has become a regional lender in the southeastern United States, licensed to conduct business in 41 states. HOMESTAR's leaders and employees are among the most knowledgeable and experienced industry professionals.
Our purpose is to maintain a strong reputation as an honest mortgage company offering outstanding customer service, exceptional community relationships, and a high level of employee satisfaction. We strive as a company to meet the needs and wants of our customers, ensuring their arrival at "the easiest way home." Don't settle for anything less than a stress-free experience - choose HOMESTAR today.
NMLS #1697510 GA #59804 AL #69376 FL #LO49854 TN #148364
332 Washington St. NW, Gainesville, GA 30501
Get Directions
Tell me a bit about yourself, and I'll get in touch as soon as I can.
Testimonials
Read why we're a star
IN THE MORTGAGE INDUSTRY

directly from our clients!
Don't even know where to begin! Jonah made the home buying process easier than I could've ever imagined as a first time homebuyer. Both my fiancé and I are so thankful that we allowed Jonah to help us!
We had such a great experience working with Jonah Abraham at HOMESTAR. He was very patient with us and thoroughly explained anything we had questions about. Jonah stayed very on top of things, and we got the clear to close an entire week early. He reassured us throughout the process and was always a phone call away! We feel very lucky to have found Jonah.
Extremely satisfied with everyone that we dealt with ! A+ service and totally satisfied!
Every single person we worked with was amazing. Jonah was always extremely responsive which was probably the most important thing to us. The communication was excellent.
Jonah was great to work with through the whole process from start to finish. He patiently and kindly answered all of the questions I had as a first-time homeowner. I would highly recommend him to anyone who is looking for a smooth process in their homebuying journey.
Jonah was absolutely amazing to work with! He provided me with the steps I needed to get preapproved and helped me with a smooth closing. He was very responsive anytime I had a question and provided a great experience. I would recommend Jonah to anyone looking to purchase a home!
Jonah was excellent to work with! Very responsive and friendly! He answered all my questions thoroughly.
I was extremely pleased with Jonah Abraham and HOMESTAR in the refinancing of my home. He was there to answer any questions I had, even after hours. It gave my wife and I confidence that he was on top of our loan from day one, and as a Realtor of 26 years, I would most certainly recommend him to my clients and friends alike.
Jonah was excellent, easy to work with, experienced and down to earth. Would recommend!
Could not have had a better experience. Jonah and his team went above and beyond.
Jonah was beyond amazing to work with! As first-time homebuyers, we had so many questions, and Jonah was there to help us every step of the way. I would suggest him to anyone and everyone!
Do you have
something to say too?
Leave a testimonial
Let us know how well the mortgage process went for you after discussing your goals and options. Whether you are purchasing or refinancing, we hope your homebuying journey with HOMESTAR was "the easiest way home."