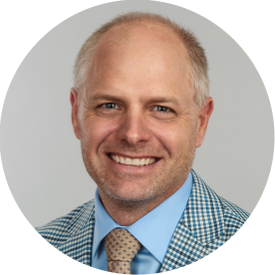 Keith Queen
Branch Manager
Office: (229) 588-8400
Mobile: (229) 588-8400
Fax: (866) 229-9229
Let's talk about your future home today
HOMESTAR is proud to have Keith as part of the team. He is a Branch Manager at the Tifton, GA Branch.
Keith holds a Bachelor of Electrical Engineering degree from Georgia Tech. After 15 years as an engineer in the corporate world, he pursued his own dream of business ownership when he became the Owner/Operator of a retail store in Powder Springs, called Ink & Toner South. Over 3000 customers came to trust Keith for their printing needs over the course of a decade. He brings to the mortgage industry that unique combination of technical expertise and excellent hands-on customer relations to help families fulfill their own dreams of homeownership. "I have found that many families looking for a home simply need someone to guide them through the process. I like to place myself in their shoes. What I love the most is being there to answer those questions and make sure they feel happy with their homebuying experience," says Keith.
Keith and his wife, Marti, have one daughter and one son, Hannah and Sam. Outside of the office, Keith enjoys traveling with his family, watching and playing sports, fantasy football, and taking his dog, Jasper, on long walks. Now, especially with his children moving on with their own careers, he is always accessible to assist his clients whenever they need him.
Contact Keith today for all of your mortgage needs!
NMLS #1785534 GA #63973 AL #72011 FL #LO57469 MS #1785534 NM #1785534 SC #MLO - 1785534 TN #185913
106 W. 10th St., Tifton, GA 31794
Get Directions
Tell me a bit about yourself, and I'll get in touch as soon as I can.
Testimonials
Read why we're a star
IN THE MORTGAGE INDUSTRY

directly from our clients!
Keith Queen at HOMESTAR was great. They got me through the whole process very quickly, had the time and knowledge to answer all my questions and held my hand the whole way. Thank you to everyone.
Keith Queen is one awesome Mortgage Loan Originator to work with. He made the entire process very easy for me.
Experience counts! Keith Queen knew all of the right questions to ask to get to the bottom of my financial situation so he could get me approved quickly. He is courteous and professional, as were all the people I've dealt with at HOMESTAR. Keith was also able to respond quickly when the seller had to change the asking price the day before we were scheduled to close. These folks are good people and are amazingly good at their jobs.
It was a pleasure working with Keith. He was very helpful with all my many questions and responded in very timely manner. He was always nice, respectful, and helpful. I would recommend him to anyone looking into financing a home.
Keith Queen is amazing!! They answered my questions, walked me through the process, and explained everything I could think to ask - and everything I could not think to ask. They made me feel like a person and not an account that needed to be closed. The process is confusing enough and I appreciated having someone to speak to me on a level that I could understand without a dictionary. Thank you, Keith. Thank you, HOMESTAR.
Working with Keith Queen and his team was a breeze. Couldn't be happier with the service and process. Thanks!
As first time homebuyers, we never felt clueless. Keith Queen made sure to answer all our questions and made sure we understood what he was saying and that we were aware of what each step was along the way. We could call at any time during the day and reach him for questions and concerns. Fantastic job to him and his team and our realtor Rachel Sanders with Century 21 Realty!
Mr. Queen was so wonderful to work with! He was very patient with me as he answered all of my questions. He walked me through the process and made me feel comfortable the whole way through. He guided me and lead me to the right direction. He made my journey as a first time home buyer as seamless as possible and for that, I am so thankful!
HOMESTAR was patient through our mortgage process.
If you are looking for a mortgage company that will make home buying an ease look no further! Keith Queen and the team at HOMESTAR are on the ball! Their communication is amazing and really gets the deal done quick! I closed two weeks earlier than anticipated!
Keith was so great to work with! He made everything super easy and explained things thoroughly. We're extremely thankful for his time and patience with us!
Keith and his staff could not have been any more helpful or professional! They always had an excellent attitude and extremely helpful advice! Over-communication is one of their greatest attributes! We will always highly recommend HOMESTAR and this superb staff!
We decided to go with Keith at HOMESTAR following our realtor's recommendation. We were first-time homebuyers and had lots of questions that he was ready and willing to answer every step of the way! He presented us with several options for our home loan, and we feel confident in knowing he was able to get us the best rate out of any lenders we contacted. He even drove down to be present at our closing. Everything from the user-friendly app to the prompt responses to our questions was 10/10. We highly recommend him for all your mortgage needs!
Do you have
something to say too?
Leave a testimonial
Let us know how well the mortgage process went for you after discussing your goals and options. Whether you are purchasing or refinancing, we hope your homebuying journey with HOMESTAR was "the easiest way home."