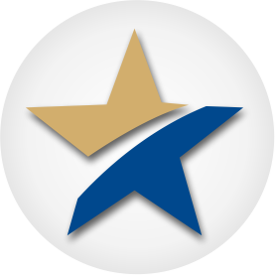 Kevin Stanley
Branch Manager
Office: (470) 252-3649
Mobile: (770) 654-2414
Fax: (706) 363-9119
Let's talk about your future home today
HOMESTAR is a full-service mortgage banker controlling every aspect of the loan process with in-house processing, underwriting, closing, and funding of each mortgage transaction. Having an in-house team separates HOMESTAR from other mortgage companies because it is easier for HOMESTAR mortgage lenders to communicate quickly and effectively with every department needed to close a transaction.
Headquartered in Gainesville, Georgia, HOMESTAR began operation in April of 2002. HOMESTAR has become a regional lender in the southeastern United States, licensed to conduct business in 41 states. HOMESTAR's leaders and employees are among the most knowledgeable and experienced industry professionals.
Our purpose is to maintain a strong reputation as an honest mortgage company offering outstanding customer service, exceptional community relationships, and a high level of employee satisfaction. We strive as a company to meet the needs and wants of our customers, ensuring their arrival at "the easiest way home."
NMLS #457721 GA #48425 AL #71223 FL #LO48909 IN #39761 NC #I-168743 SC #MLO - 457721
182 S. Main St., Cleveland, GA 30528
Get Directions
Tell me a bit about yourself, and I'll get in touch as soon as I can.
Testimonials
Read why we're a star
IN THE MORTGAGE INDUSTRY

directly from our clients!
I was connected with Kevin Stanley through the realtors for the purchase of my property in Clayton, GA. He was available and willing to help anytime I had a question or wanted clarification throughout the preparation for closing. Kevin gave me great advice and always had my best interest in mind. He took the time to come meet me in person at closing and to make sure the process went through without any issues. He continued to follow up with me after closing to make sure I had all the information I needed. Kevin has been a wonderful resource and asset throughout my entire experience with HOMESTAR and the purchase of my home.
Kevin Stanley is the absolute best! We will keep coming back to him for every purchase and refinance for as long as he continues to work. Always upbeat and quick to answer any questions.
Kevin was and is still great. Always responds in a timely matter and always has great advice. More like a friend now.
Kevin Stanley did an excellent job in assisting my wife and me with purchasing our home! He kept us apprised every step of the way and responded immediately to every question we had. Communication was excellent, and updates were timely at all times! Kevin made the entire experience enjoyable for us! In addition, Hunter Gibbs-Seymour was extremely helpful as well. Everyone at HOMESTAR was friendly and professional! Highly recommended! Thanks so much!
Do you have
something to say too?
Leave a testimonial
Let us know how well the mortgage process went for you after discussing your goals and options. Whether you are purchasing or refinancing, we hope your homebuying journey with HOMESTAR was "the easiest way home."