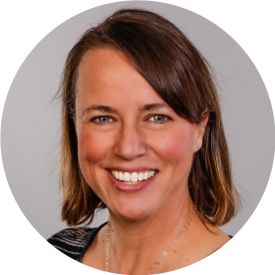 Kimberly Johnston
Branch Manager
Office: (470) 315-4493
Mobile: (678) 552-3623
Fax: (678) 456-1615
Let's talk about your future home today
HOMESTAR is a leading mortgage lender with a rich history of providing superior customer service and innovative lending solutions to homebuyers across the United States. Founded in 2002 in Gainesville, Georgia, HOMESTAR has grown to become a top mortgage lender nationwide with teams of experienced loan officers extending from coast to coast.
At HOMESTAR, we believe that everyone deserves the opportunity to achieve their dream of homeownership. Whether you are a first-time homebuyer or an experienced investor, our knowledgeable Mortgage Loan Originators will work with you every step of the way to help you find the right loan program for your budget and goals. As a full-service mortgage lender, we offer a wide range of loan programs, including Conventional, FHA, VA, USDA, Jumbo loans, and refinance loans, including many other mortgage programs to fit your lifestyle.
Our mission is to maintain our reputation as an honest and trustworthy mortgage company that provides a high level of employee satisfaction. We are passionate about meeting the needs and wants of our customers and making sure that their journey to homeownership is as smooth as possible. We are here to help you find "the easiest way home." Don't settle for anything less than a stress-free experience - choose HOMESTAR today.
NMLS #222894 GA #27723 AL #59837 AR #121453 FL #LO1558 OK#MLO18968 TN #112713
109 W. Morris St., Ste. 5, Dalton, GA 30720
Get Directions
Tell me a bit about yourself, and I'll get in touch as soon as I can.
Testimonials
Read why we're a star
IN THE MORTGAGE INDUSTRY

directly from our clients!
Kimberly was accessible, knowledgeable, and ahead of issues my clients faced. I'm grateful for her and would use her again soon.
I had nothing but great and excellent customer service with Kimberly! So much that we came back to her 2yrs later to refinance. She has always gone above and beyond! She even explained everything to me ANYTIME I had questions or concerns. She didn't try to push anything or put us in a financial pickle just for our business. She was up front and honest and even helped us with certain paperwork and letters that needed added to our file. I've recommended her to EVERYONE
Kimberly was helpful from the moment I contacted her. Buying my new house was essentially pain-free. She guided me through every step and answered all of my questions no matter what time of day.
This is the third time I have used HOMESTAR and Kimberly Johnston is the reason why. She is second to none. HOMESTAR , Kimberly and her team are unmatched in friendly, courteous, personalized and professional service from start to finish and even after the ink dries. Thank you so much!!!!!
Kimberly was the sweet person ever to work with. Very easy to talk to and helped explain the process. I appreciate her hard work and dedication to her job.
My husband and I are first time home buyers. Every time we would talk to our friend or family about buying a home they would always tell us how terrible and stressful the home buying process is. My husband and I were truly surprised when we found Homestar, because they made everything so easy. First of all, the staff is so friendly. Kim Johnson was incredible to work with and made us feel like she knew us personally. She was so kind and would always go out of her way to help us any way she could. Thanks to Homestar and their amazing staff, my husband and I were able to buy our dream home. I would without a doubt recommend them to any of my family and friends.
I couldn't imagine going through this process of buying a home with anyone else! Kimberly is by far the best. She went above and beyond to get us into our home. We are forever grateful for everything you've done!
Kimberly Johnson with Homestar performed fabulously to assist in every process right up to the closing date and even checked on me after the closing. Kimberly is a remarkable person and I would choose to work with her again.
This was the first home purchase for myself and my wife. I have heard several "nightmare" stories about purchasing a home. I have to say that I experienced NONE of that with the people I was working with! We give special recognition to Armond Knowles, Kelly Perkins, Kaitlyn Danner, Kimberly Johnston, and Amy Adcock! This entire team worked incredibly hard, and on a couple of occasions late nights, ensuring this process was as smooth as possible for myself and my wife! This team was INCREDIBLY attentive, professional, and responsive! I plan on acquiring another property in the future, and this is the team that I will request to work with. This team will also be the first team I recommend to anyone! Thank you all so much for making this an absolutely magnificent experience!
Do you have
something to say too?
Leave a testimonial
Let us know how well the mortgage process went for you after discussing your goals and options. Whether you are purchasing or refinancing, we hope your homebuying journey with HOMESTAR was "the easiest way home."