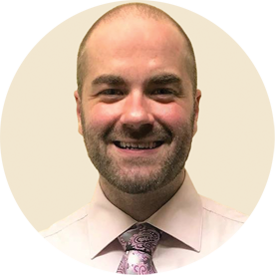 Matthew Dull
Mortgage Loan Originator
Office: (404) 394-1698
Mobile: (404) 394-1698
Fax: (470) 253-3162
Let's talk about your future home today
Matthew is a second-generation mortgage lender with over 100 years of combined family experience in the mortgage industry at his fingertips. His friendly attitude and sincere demeanor make him a pleasure to work with towards your mortgage goals. Matthew is always accessible to his clients via email, text, or phone and works evenings and weekends to better serve his mortgage borrowers. Whether you are restructuring an existing mortgage, a first-time homebuyer, upsizing, downsizing, or thinking of purchasing an investment property or vacation home, Matthew has the knowledge and expertise to make sure the mortgage process is seamless and simple.
At HOMESTAR, we control every aspect of the loan process with in-house processing, underwriting, closing, and funding of each mortgage transaction. Having an in-house team separates HOMESTAR from other mortgage companies because it is easier for HOMESTAR mortgage lenders to communicate quickly and effectively with every department needed to close a transaction. Matthew is trained to carefully listen to the needs of each borrower, understanding the individuality of each transaction. His goal is to provide the best mortgage program option available to meet the specific needs of each client. HOMESTAR offers a variety of home mortgage solutions, including Conventional, FHA, VA, USDA, and Jumbo programs.
Contact Matthew today for all of your mortgage needs!
NMLS #1424771 GA #48568 AL #63854 IA #26195 TN #128630
2000 First Dr., Ste. 190, Marietta, GA 30062
Get Directions
Tell me a bit about yourself, and I'll get in touch as soon as I can.
Testimonials
Read why we're a star
IN THE MORTGAGE INDUSTRY

directly from our clients!
Working with Matt was the best experience I've ever had when buying a home. He was super quick to respond to the many questions we had throughout the process. Being a small-business owner, our file was a little more complicated than a lot of borrowers, but Matt went the extra mile to make sure we were able to get the financing we needed and at the best terms possible. I recommend Matt to everyone I run into who needs a mortgage lender!
Matt has been wonderful. He was always available to answer our questions and concerns and would walk us through different part of the process. So many people talk about their negative experiences with their loan officers, thankfully, we have NOT encountered any issues whatsoever thanks to his diligence. Matt was honest and proactive in his work; it is obvious that he cares about his clients. Thanks to him we were able to close on our home with no loan/finance issues. We will definitely recommend him to our friends and family.
We had trouble getting approved by 3 other lenders. They seemed to be inaccessible or otherwise too busy to deal with us. Then we found HOMESTAR and Matthew, and that all changed. Our first conversation with Matthew was on a Saturday, and there were times when he would call us in the late evenings or middle of the day, whatever fit our schedule. I felt completely confident in his opinions and suggestions because he has a wealth of supporting knowledge to back him up. He even showed up to closing, which was very appreciated. Thanks for everything Matthew!! 10/10!
Matt is literally the best. Thank you for everything.
Do you have
something to say too?
Leave a testimonial
Let us know how well the mortgage process went for you after discussing your goals and options. Whether you are purchasing or refinancing, we hope your homebuying journey with HOMESTAR was "the easiest way home."