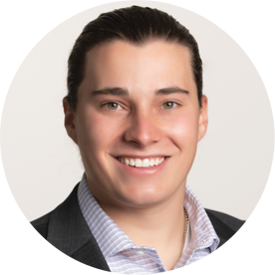 Matthew Ridley
Mortgage Loan Originator
Office: (828) 743-0075
Mobile: (828) 506-3918
Let's talk about your future home today
HOMESTAR is a full-service mortgage banker controlling every aspect of the loan process with in-house processing, underwriting, closing, and funding of each mortgage transaction. Having an in-house team separates HOMESTAR from other mortgage companies because it is easier for HOMESTAR mortgage lenders to communicate quickly and effectively with every department needed to close a transaction.
HOMESTAR is proud to have Matthew Ridley as a member of our award-winning team. Matthew shares his knowledge as a Mortgage Loan Originator at our Sylva, NC branch.
Born and raised in Sylva, NC, Matthew's roots are grounded in the mountain community in which he grew up in. Having a bachelor?s degree in accounting and finance with a financial planning concentration, Matthew understands the importance of determining the right mortgage to fit your personal financial situation. He is licensed in North Carolina and specializes in Conventional, FHA, VA, and USDA loans.
Working with a mortgage specialist with a business background will ensure the best guidance and understanding about your mortgage needs. Give Matthew a call anytime and let him navigate you through this process!
NMLS #2063450 GA #2063450 FL #LO87463 NC #I-198856 SC #MLO-2063450
454 E. Main St., Ste. 1, Sylva, NC 28779
Get Directions
Tell me a bit about yourself, and I'll get in touch as soon as I can.
Testimonials
Read why we're a star
IN THE MORTGAGE INDUSTRY

directly from our clients!
Matthew was great! He was on top of my questions, very responsive, and ready to go to bat for me to get closed as early as possible! Highly recommend working with him.
Matthew and his team at HOMESTAR did an outstanding job throughout the loan process. They were very professional and knowledgeable. I was able to easily contact them and to send and receive documents through their portal. I would highly recommend HOMESTAR to assist with obtaining a home loan.
I highly recommend working with Matthew and his team!
Speedy and knowledgeable!
My experience with Matthew Ridley and HOMESTAR was absolutely great. From loan origination to closing Matthew was always available to answer any questions we had. We loved having the app to upload any documents that was requested, it made the whole process so easy! A big thanks to Matthew and I would recommend his services to anyone looking to buy a home.
Matthew was great! I was a first-time homebuyer with lots of questions, and he was always available.
Wonderful experience, Matthew was fantastic, great at communication and super speedy with processing.
Matthew was wonderful to work with! He was very nice, quick to respond on any questions that i had, and extremely professional. Thanks to Matthew I am now a homeowner! I could not thank him enough for all he did for me!
Mathew was very attentive and helpful every step of the way! He was a pleasure to work with.
Do you have
something to say too?
Leave a testimonial
Let us know how well the mortgage process went for you after discussing your goals and options. Whether you are purchasing or refinancing, we hope your homebuying journey with HOMESTAR was "the easiest way home."