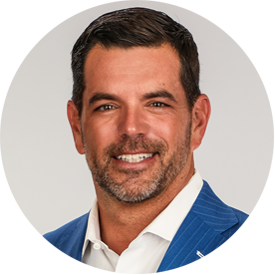 Michael Stallings
Division Manager
Office: (404) 909-6544
Mobile: (404) 409-0300
Fax: (470) 253-2780
Let's talk about your future home today

HOMESTAR is a full-service mortgage banker controlling every aspect of the loan process with in-house processing, underwriting, closing, and funding of each mortgage transaction. Having an in-house team separates HOMESTAR from other mortgage companies because it is easier for HOMESTAR mortgage lenders to communicate quickly and effectively with every department needed to close a transaction.
Headquartered in Gainesville, Georgia, HOMESTAR began operation in April of 2002. HOMESTAR has become a regional lender in the southeastern United States, licensed to conduct business in 41 states. HOMESTAR's leaders and employees are among the most knowledgeable and experienced industry professionals.
Our purpose is to maintain a strong reputation as an honest mortgage company offering outstanding customer service, exceptional community relationships, and a high level of employee satisfaction. We strive as a company to meet the needs and wants of our customers, ensuring their arrival at "the easiest way home."
NMLS #220450 GA #28130 AL #52388 AR #220450 FL #LO51163 MS #220450 NC #I-200448 SC #MLO - 220450 TN #145886
2414 Dallas Hwy., Bldg. 100, Ste. 200, Marietta, GA 30064
Get Directions
Tell me a bit about yourself, and I'll get in touch as soon as I can.
Testimonials
Read why we're a star
IN THE MORTGAGE INDUSTRY

directly from our clients!
Michael and team were first rate. There were so many times that they made extra effort on our behalf. They were just great!!! Please consider them if you are shopping for a mortgage. Remember these points. 1. The cost of the mortgage was so inexpensive, that when my real estate broker saw it he couldn't believe it. He will be recommending them to all his clients. 2. Michael and his team kept shopping to find me the lowest rate before locking it in. 3. Michael and his team never let me miss important dates along the way. They kept reaching out to me to make sure I kept everything on track. And it was tough because we had some tricky twists in our deal. 4. He provided several vendor recommendations that were very helpful as well. Smart, hardworking, great financial value, and insightful that is my description of Michael Stallings HOMESTAR team!
Working with Michael & Jamie was a pleasure. They assisted us in every way possible, all the way down to the wire of closing day! Michael was very knowledgeable and patient with any and all questions I had regarding the loan process. His professionalism, even in the midst of uncertainty, was noticeable and appreciated.
I had a great experience. Jamie was kind and patient throughout the whole process, and Michael was always there to answer any questions I had.
Do you have
something to say too?
Leave a testimonial
Let us know how well the mortgage process went for you after discussing your goals and options. Whether you are purchasing or refinancing, we hope your homebuying journey with HOMESTAR was "the easiest way home."