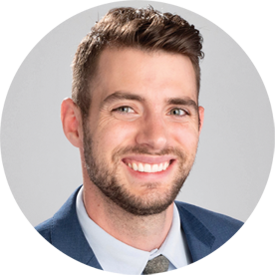 Parker Couch
Branch Manager
Office: (678) 997-2694
Mobile: (770) 540-4936
Let's talk about your future home today
You want to own your own home. The problem is, the journey towards homeownership can be so overwhelming that many don't even try. At HOMESTAR, Parker understands just how stressful buying a home can be. That's why he's so excited to be part of the HOMESTAR family. Parker believes in HOMESTAR's simple, stress-free path to homeownership. So, give him a call or drop him an email.
Stop the confusion and stress of buying a home and step into the joy and freedom of homeownership.
Contact Parker today for all your mortgage needs!
---
HOMESTAR is a full-service mortgage banker controlling every aspect of the loan process with in-house processing, underwriting, closing, and funding of each mortgage transaction. Having an in-house team separates HOMESTAR from other mortgage companies because it is easier for HOMESTAR mortgage lenders to communicate quickly and effectively with every department needed to close a transaction.
Headquartered in Gainesville, Georgia, HOMESTAR began operation in April of 2002. HOMESTAR has become a regional lender in the southeastern United States, licensed to conduct business in 28 states. HOMESTAR's leaders and employees are among the most knowledgeable and experienced industry professionals.
Our purpose is to maintain a strong reputation as an honest mortgage company offering outstanding customer service, exceptional community relationships, and a high level of employee satisfaction. We strive as a company to meet the needs and wants of our customers, ensuring their arrival at "the easiest way home."
NMLS #2125403 GA #2125403 CO #100534334 FL #LO89635 IN #60388 IA #45868 MD #2125403 MN #MN-MLO-2125403 NM #2125403 OK#MLO26381 TN #2125403 TX #2125403
3800 N. Lamar Blvd., Ste. 200, Ofc. 2100, Austin, Texas 78756
Get Directions
Tell me a bit about yourself, and I'll get in touch as soon as I can.
Testimonials
Read why we're a star
IN THE MORTGAGE INDUSTRY

directly from our clients!
Parker and the team were awesome to work with! Communication was on point! I really appreciate the hard work. It is great working with your team!
This is my second transaction with HOMESTAR in four years. Parker Couch was by far the better experience. He listened and identified my unique needs and tailored a solution that made sense and saved me money! Besides that, Parker is a really nice guy!
Our Mortgage Loan Originator, Parker Couch, was the best. He worked so hard to make sure everything was perfect.
I can't say enough about Parker Couch. We went to two other mortgage companies, and they told us we could not get financing to purchase a home. From the beginning, Parker looked at our file and told us he would find a way to help us get financing, and he did. Parker is very professional, detailed, and cares about your wants and needs. I highly recommend Parker to help you get the financing for your new home.
Parker, Sarah, and Davis were amazing to work with! Everything was explained well and the process went by so smoothly. I can honestly say I bought a house stress-free. I cannot recommend them enough!
Parker and Davis went above and beyond to make our process smooth and easy! They communicated so well throughout the process, and when hiccups came up they had solutions for us. We would not have been able to buy our home without their help!!!
Our experience with HOMESTAR was first rate. We found the team was crystal clear in communicating the process and expectations, and they were all so responsive to any and all questions that we had. I appreciate them taking their time to really explain all the options and to inform us of not only the why but the how. I am sure we will use them again in the future.
Had a great experience with Parker. He was super responsive and we were able to close in less than three weeks with a very competitive rate.
Our realtor referred us to Parker after working with him before and mentioned he was awesome. She was right! Parker was absolutely awesome. As first-time buyers, we were definitely nervous and had tons of questions. He was really educational, kind, and responsive to all our questions and when we needed help. Working with him made us feel supported, informed, empowered, and cared for. We found a house much quicker than we expected and he was with us every step of the way. We closed quickly, and he went above and beyond to make sure things got sorted out, and we were all set for closing day. By the end of the process, we felt like good friends. We would recommend him to absolutely everyone!!
Parker and Davis Couch were excellent during the home search, home evaluation, and four step processing to reach closing. Parker provided great insight on loan options, discussions to help me achieve the best terms possible to purchase my home, and full availability with quick responses to questions or chat requests. Davis and Parker were always friendly and provided superb customer service.
Parker and Davis worked tirelessly to get us to the closing table within a very short window. Their customer service is second to none!
Do you have
something to say too?
Leave a testimonial
Let us know how well the mortgage process went for you after discussing your goals and options. Whether you are purchasing or refinancing, we hope your homebuying journey with HOMESTAR was "the easiest way home."