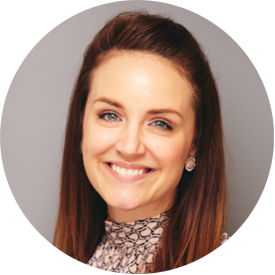 Rebekah Wagers
Branch Manager
Office: (706) 434-8938
Mobile: (706) 761-7165
Let's talk about your future home today
HOMESTAR is a full-service mortgage banker controlling every aspect of the loan process with in-house processing, underwriting, closing, and funding of each mortgage transaction. Having an in-house team separates HOMESTAR from other mortgage companies because it is easier for HOMESTAR mortgage lenders to communicate quickly and effectively with every department needed to close a transaction.
Headquartered in Gainesville, Georgia, HOMESTAR began operation in April of 2002. HOMESTAR has become a regional lender in the southeastern United States, licensed to conduct business in 41 states. HOMESTAR's leaders and employees are among the most knowledgeable and experienced industry professionals.
Our purpose is to maintain a strong reputation as an honest mortgage company offering outstanding customer service, exceptional community relationships, and a high level of employee satisfaction. We strive as a company to meet the needs and wants of our customers, ensuring their arrival at "the easiest way home."
NMLS #1174206 GA #63614 AL #71609
700 Brookstone Centre Pkwy., Ste. 300, Columbus, GA 31904
Get Directions
Tell me a bit about yourself, and I'll get in touch as soon as I can.
Testimonials
Read why we're a star
IN THE MORTGAGE INDUSTRY

directly from our clients!
Rebekah Wagers was an outstanding Mortgage Loan Originator throughout the entire process. She explained each step and was very patient, even when we were waffling about the purchase (which we did several times). We were able to call or text Rebekah regarding our concerns at any time, and she talked us off the ledge when the pressure of purchasing an expensive new home seemed too overwhelming. Rebekah's level of caring is a rare commodity in today's market, and it's much appreciated!
Rebecca was an outstanding help in my loan process. She was professional and knew her job well. She went over and beyond her job requirements to help me through this process. I highly recommend her.
I would like to thank Rebekah and the team at HOMESTAR for all their help in making my dream of owning a home a reality. I was a first-time homebuyer, and Rebekah was quick to answer all my questions and put me at ease throughout the process. They provided regular updates on the status of my loan application and always had great communication. I am very happy with the service I received from HOMESTAR , and I will definitely be recommending them to others. Thank you again for everything!
Rebekah and her team were so helpful during the entire process. They were kind, understanding, and just the best. Can't imagine the process without them.
Everyone that helping us during our homebuying process was phenomenal. Rebekah and team always was there to answer any questions I had and never once made me feel like I should just know things since I'm a first time home buyer 100/10 experience!
Thank you to Rebekah and her team for helping me own my new home. I appreciate your diligence and timely support. It has been a pleasure working with you all.
Rebekah was great. She was easy to work with and very knowledgeable. She was also quick to return calls. She made this experience of buying a home a pleasure!
Rebekah was amazing. She made it so easy every step of the way.
Do you have
something to say too?
Leave a testimonial
Let us know how well the mortgage process went for you after discussing your goals and options. Whether you are purchasing or refinancing, we hope your homebuying journey with HOMESTAR was "the easiest way home."