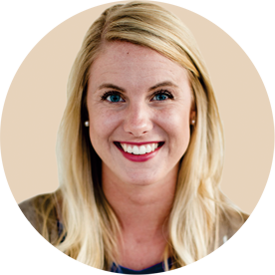 Sara Dearing
Branch Manager
Office: (404) 886-0179
Mobile: (404) 886-0179
Fax: (470) 253-2837
Let's talk about your future home today
HOMESTAR is a full-service mortgage banker controlling every aspect of the loan process with in-house processing, underwriting, closing, and funding of each mortgage transaction. Having an in-house team separates HOMESTAR from other mortgage companies because it is easier for HOMESTAR mortgage lenders to communicate quickly and effectively with every department needed to close a transaction.
Headquartered in Gainesville, Georgia, HOMESTAR began operation in April of 2002. HOMESTAR has become a regional lender in the southeastern United States, licensed to conduct business in 41 states. HOMESTAR's leaders and employees are among the most knowledgeable and experienced industry professionals.
Our purpose is to maintain a strong reputation as an honest mortgage company offering outstanding customer service, exceptional community relationships, and a high level of employee satisfaction. We strive as a company to meet the needs and wants of our customers, ensuring their arrival at "the easiest way home."
NMLS #1426639 GA #48619 AL #63722 FL #LO107563 SC #MLO-1426639 TN #128628
708 Hwy. 293, Emerson, GA 30137
Get Directions
Tell me a bit about yourself, and I'll get in touch as soon as I can.
Testimonials
Read why we're a star
IN THE MORTGAGE INDUSTRY

directly from our clients!
Sara and her team went above and beyond every expectation. Would highly recommend them to others.
Sara was great to work with and very knowledgeable!
Sara made the process super easy! She is the best! Thank you!
We've had the pleasure of working with Sara Dearing on the purchase of our home as well as two refinances. From start to finish she makes the entire process smooth for us. She responds quickly and answers all of our questions honestly and clearly. We couldn't ask for a better experience and we will continue to choose HOMESTAR because of Sara!
Sara Dearing is wonderful to work with. She is extremely responsive and patient.
Sara was fantastic!! Was easily reachable at any point!
I had a great experience working with Sara and the HOMESTAR Team. I cannot thank Sara enough for guiding me through this process. Not only did she keep me informed every step of the way, but she also went above and beyond to keep everything flowing smoothly. She was always available, even after hours and on the weekends. I was especially impressed with the level of professionalism and knowledge she demonstrated throughout the whole process. I would reach out to Sara and the HOMESTAR Team again. Thanks for everything!
Sara has been extremely helpful each time we have used her. I wouldn't want to do a mortgage with anyone else!
It was a very pleasant experience. Sara Dearing was very patient, knowledgeable and a very pleasant person to work with. The whole experience was very easy and stress free.
Sarah Dearing was nothing short of spectacular! The best ability in any profession is availability, and she is the best at it. I could always count on her for not only doing what is needed, but helping me along the way.
Excellent follow-up on my questions. Always pleasant and helpful. Made the experience a good one!
Do you have
something to say too?
Leave a testimonial
Let us know how well the mortgage process went for you after discussing your goals and options. Whether you are purchasing or refinancing, we hope your homebuying journey with HOMESTAR was "the easiest way home."