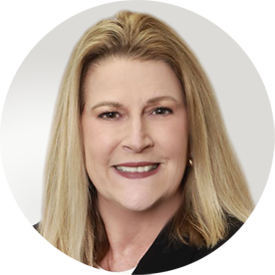 Sharon Spradley
Branch Manager
Office: (912) 264-2922, ext. 4
Mobile: (912) 270-3377
Fax: (470) 253-3167
Let's talk about your future home today
With 29 years' experience in the financial industry, Sharon Spradley understands the importance of outstanding, responsive, and courteous customer service. Sharon is passionate about taking care of her customers and knows that follow-up is key in today's market. She has a strong customer service background and a sense of urgency in assisting her customers and taking care of their needs. When contacted by email, phone, or text message, Sharon makes it a priority to respond quickly to provide assistance in your home purchase or refinance. Growing up in the community and raising her family here gives her the knowledge and experience to assist her clients in the mortgage process - from application to closing.
NMLS #1040000 GA #1040000 FL #LO101152 SC #MLO-1040000
10145 Ford Avenue, Ste. B, Richmond Hill, GA 31324
Get Directions
Tell me a bit about yourself, and I'll get in touch as soon as I can.
Testimonials
Read why we're a star
IN THE MORTGAGE INDUSTRY

directly from our clients!
I would like to thank Sharon, Brittni, and the rest of the HOMESTAR Team for their professionalism during the qualifying process all the way to the closing table.
The HOMESTAR Team has been a very valuable network for a homeowner. We have closed on two deals together, and they did everything in their power to ensure things worked out. Mrs. Spradley was a pleasure to work with. She was readily available and made us feel valued. I couldn?t recommend another lender to have but them! If you are looking for a professional, friendly, and accessible team to meet your home lending needs, contact HOMESTAR.
Sharon Spradley at HOMESTAR truly took care of me! Her hard work and determination helped me to stay in the fight. There were times I felt like giving up, but because I had both her and my realtor by my side, the other times, I felt invincible. I could not have asked for a better team!!!
Our loan representative was very helpful in the loan process and in responding quickly to our questions. We appreciated her attention to detail and in explaining the requirements that led to a successful closing.
It was a pleasure working with Sharon Spradley. She was pleasant, courteous, knowledgeable and always available! Although there were some hiccups with Homestar underwriting, Sharon was there to encourage and was a true professional! Sharon became like family!!
Do you have
something to say too?
Leave a testimonial
Let us know how well the mortgage process went for you after discussing your goals and options. Whether you are purchasing or refinancing, we hope your homebuying journey with HOMESTAR was "the easiest way home."