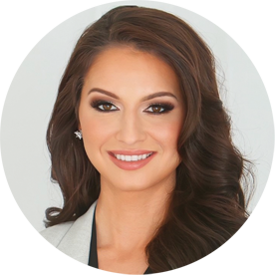 Shena Schwahn
Branch Manager
Office: (706) 483-4053
Fax: (800) 872-4847
Let's talk about your future home today
HOMESTAR is a full-service mortgage banker controlling every aspect of the loan process with in-house processing, underwriting, closing, and funding of each mortgage transaction. Having an in-house team separates HOMESTAR from other mortgage companies because it is easier for HOMESTAR mortgage lenders to communicate quickly and effectively with every department needed to close a transaction.
Headquartered in Gainesville, Georgia, HOMESTAR began operation in April of 2002. HOMESTAR has become a regional lender in the southeastern United States, licensed to conduct business in 41 states. HOMESTAR's leaders and employees are among the most knowledgeable and experienced industry professionals.
Our purpose is to maintain a strong reputation as an honest mortgage company offering outstanding customer service, exceptional community relationships, and a high level of employee satisfaction. We strive as a company to meet the needs and wants of our customers, ensuring their arrival at "the easiest way home."
NMLS #1917267 GA #69904 AL #74460 AR #123914 CO #100522588 FL #LO67139 IL # 031.0066862 IA #45102 KS #LO.0045400 KY #MC751571 LA #1917267 MS #1917267 MO #1917267 MN #MN-MLO-1917267 MT #1917267 NE #1917267 NM #1917267 ND #NDMLO1917267 OK#MLO25337 PA#93006.003 SC #MLO-1917267 SD #MLO.12997 TN #203338 TX #1917267 VA #MLO-55419VA WA #MLO-1917267 WI #1917267 WY #102885
332 Washington St. NW, Gainesville, GA 30501
Get Directions
Tell me a bit about yourself, and I'll get in touch as soon as I can.
Testimonials
Read why we're a star
IN THE MORTGAGE INDUSTRY

directly from our clients!
Shena Napier and HOMESTAR really saved the day for me when purchasing my new home. I was previously working with another lender and the financing fell through at the last minute, but Shena and HOMESTAR swooped in and performed a Christmas miracle for me. They were able to process my loan in about 10 days to allow things to stay on schedule for us to close. Couldn't be happier with the effort put forth by Shena over the holidays to get the deal done!
Shena was amazing to work with. Extraordinarily helpful and patient. I highly recommend her for your mortgage needs.
Shena was AWESOME through out this whole process. She answered my questions and always keep me informed when they're were changes to my account.
I loved working with Shena. She gave the best experience as a first-time homebuyer.
Do you have
something to say too?
Leave a testimonial
Let us know how well the mortgage process went for you after discussing your goals and options. Whether you are purchasing or refinancing, we hope your homebuying journey with HOMESTAR was "the easiest way home."