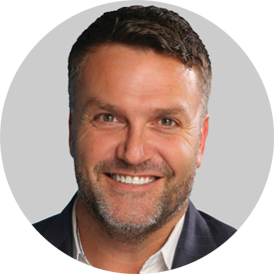 Stephen Templeton
Branch Manager
Office: (407) 813-2738
Mobile: (407) 921-9008
Let's talk about your future home today
HOMESTAR is a full-service mortgage banker controlling every aspect of the loan process with in-house processing, underwriting, closing, and funding of each mortgage transaction. Having an in-house team separates HOMESTAR from other mortgage companies because it is easier for HOMESTAR mortgage lenders to communicate quickly and effectively with every department needed to close a transaction.
Headquartered in Gainesville, Georgia, HOMESTAR began operation in April of 2002. HOMESTAR has become a regional lender in the southeastern United States, licensed to conduct business in 41 states. HOMESTAR's leaders and employees are among the most knowledgeable and experienced industry professionals.
Our purpose is to maintain a strong reputation as an honest mortgage company offering outstanding customer service, exceptional community relationships, and a high level of employee satisfaction. We strive as a company to meet the needs and wants of our customers, ensuring their arrival at "the easiest way home."
NMLS #576636 GA #51459 AL #64969 FL #LO44158 TN #576636 TX #576636
1201 S. Orlando Ave., Ste. 365, Winter Park, FL 32789
Get Directions
Tell me a bit about yourself, and I'll get in touch as soon as I can.
Testimonials
Read why we're a star
IN THE MORTGAGE INDUSTRY

directly from our clients!
The best experience I could ask for purchasing my very first home. Stephen was nothing less then amazing. I've heard a million horror stories about purchasing your first home and Stephen at HOMESTAR never once made me feel like I was being defeated. I would do it all over again with Stephen if I had to. Amazing personality, always answered my questions, and he made the process simple. I love the system to be able to upload my documents requested through HOMESTAR portal. I'm so grateful! I love my new construction home!!! Thanks again Stephen! Thanks HOMESTAR!!!
I was thoroughly pleased with HOMESTAR's professionalism and prompt customer service. Great home financing experience!!!
Awesome experience! I will definitely recommend this team. The process went very smooth, with no stress. The best part about this experience, was being able to speak and work with the same group during the whole process. They were always available and responded right back to any of my questions or concerns.
Stephen and his team at HOMESTAR are amazing. Stephen knowledge and experience made the home buying process easy for and my family. Stephen and his team are professionals, also they put the client first. Their quality of work is excellent. I appreciate their attention to detail in everything during the home buying process.
I am still blown away how the easy the mortgage process was. From the first phone meet--Stephen reassured me that he would guide me through it all. I didn't get any surprises. He went the extra mile and made things simple in presenting straightforward and clear steps. If that wasn't enough--I got to communicate via email and text in addition to signing electronic documents. This was a nice surprise and very convenient. Lastly, got a quick decision and fast time to close. Hands down, I had an awesome experience. Thanks again, Stephen!
Was a little hesitant with everything being done online. It turned out way better than I expected. The process was smooth throughout. Any documents needed to be sent or signed was done seamlessly through the app. Stephen was very responsive when I had questions. He was quick to text or call back. Explained the process and how we got the the numbers. Very pleased. Closing was a breeze, because everything was ready.
Great representation to work with. Easy to communicate with and accessible when needed. Friendly and fun people that also take care of business. It has been a journey but with the help of HOMESTAR staff, it was made easier.
Do you have
something to say too?
Leave a testimonial
Let us know how well the mortgage process went for you after discussing your goals and options. Whether you are purchasing or refinancing, we hope your homebuying journey with HOMESTAR was "the easiest way home."