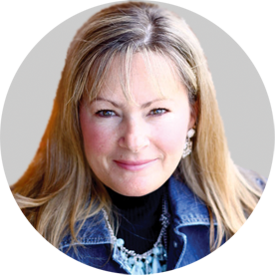 Terri Littlefield
Branch Manager
Office: (770) 889-0749
Mobile: (678) 725-3763
Fax: (678) 456-1653
Let's talk about your future home today
HOMESTAR is a leading mortgage lender with a rich history of providing superior customer service and innovative lending solutions to homebuyers across the United States. Founded in 2002 in Gainesville, Georgia, HOMESTAR has grown to become a top mortgage lender nationwide with teams of experienced loan officers extending from coast to coast.
At HOMESTAR, we believe that everyone deserves the opportunity to achieve their dream of homeownership. Whether you are a first-time homebuyer or an experienced investor, our knowledgeable Mortgage Loan Originators will work with you every step of the way to help you find the right loan program for your budget and goals. As a full-service mortgage lender, we offer a wide range of loan programs, including Conventional, FHA, VA, USDA, Jumbo loans, and refinance loans, including many other mortgage programs to fit your lifestyle.
Our mission is to maintain our reputation as an honest and trustworthy mortgage company that provides a high level of employee satisfaction. We are passionate about meeting the needs and wants of our customers and making sure that their journey to homeownership is as smooth as possible. We are here to help you find "the easiest way home." Don't settle for anything less than a stress-free experience - choose HOMESTAR today.
NMLS #206234 GA #25801
332 Washington St. NW, Gainesville, GA 30501
Get Directions
Tell me a bit about yourself, and I'll get in touch as soon as I can.
Testimonials
Read why we're a star
IN THE MORTGAGE INDUSTRY

directly from our clients!
Terri was awesome! What a great experience for a first time homebuyer. She was there throughout the entire process. I would highly recommend Terri and her team!
We would love to thank HOMESTAR Mrs. Terri Littlefield for all the help she put in for us. She gave us the understanding on how to purchase our home. She was patient with us. She was very caring with us. She was very helpful on everything that we need help and guided us on. Mrs. Terri I would recommend her on all home needs.
Great homebuying experience, easy communication, and getting everything set up and completed over the website was simple!
Terri was THE BEST. She was so patient. So understanding. Good communication.
It was a great experience. Big thanks to Terri Littlefield. She was very helpful throughout the whole process.
Always exceeds my expectations! Perfection cannot be improved! Thank you, Terri!
Do you have
something to say too?
Leave a testimonial
Let us know how well the mortgage process went for you after discussing your goals and options. Whether you are purchasing or refinancing, we hope your homebuying journey with HOMESTAR was "the easiest way home."