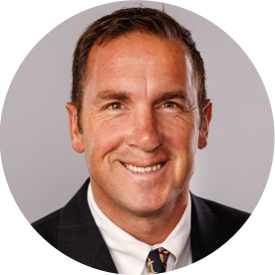 Keith Howell
Branch Manager
Office: (678) 394-5001
Mobile: (770) 826-0170
Fax: (678) 456-1610
Let's talk about your future home today
Being a Mortgage Loan Originator with experience in residential mortgages since 1998, Keith has a strong reputation for building lasting personal relationships and going above and beyond for each client's personal needs. Keith does very little advertising, and he is now able to rely mostly on a referral-based business model, which speaks highly of his personal approach to ensuring 100% customer service. Keith is very active as well in the local community. He has been a member of the Hebron Church since 1999 and an active member of other civic clubs, including the North Gwinnett Kiwanis and Buford Business Alliance.
Keith represents HOMESTAR, which is a direct mortgage lender for nearly every loan program available in today's market. As a direct lender, HOMESTAR allows you to get the best rates on all types of loan programs, including Conventional, FHA, 100% USDA, 100% VA, and Jumbo. HOMESTAR's goal is to treat each customer as an individual, not a number. We don't place you into a loan profile formula created by the mortgage banking industry. We use "common sense underwriting" and will help you obtain the best loan possible for you and your family.
Keith takes pride with his customer base knowing that he is always available to assist realtors and buyers with their questions. Whether you are an individual looking to purchase a new home or refinance your current home, or if you're a real estate agent looking for a mortgage professional to help your clients with their home financing needs, call Keith today at 678-394-5001 or email him at [email protected]. Keith also encourages you to complete his convenient online application to assist you with finding a loan program that fits your specific needs.
NMLS #167889 GA #25920 AL #57007 FL #LO3484 LA #167889 NC #I-149617 SC #MLO - 167889 NJ #167889
249 W. Shadburn Ave., Buford, GA 30518
Get Directions
Tell me a bit about yourself, and I'll get in touch as soon as I can.
Testimonials
Read why we're a star
IN THE MORTGAGE INDUSTRY

directly from our clients!
All personnel were very helpful and focused on getting us a mortgage. We would gladly use HOMESTAR again!
Keith and his team were phenomenal to work with not only on the purchase of our home but also the refinancing of it. His dedication to knowing our family, checking in, giving his expert advice, knowing the market and efficient processing gave us the most positive experiences. Highly recommend.
Keith Howell (NMLSID# 167889) and his team were so AWESOME! I will for sure be recommending him and his staff to any of my friends and/or family who are in need of a competent team for buying or refinancing property. I can not thank Keith and his team enough for their attention to detail and their patience when I had a million and one questions. Thank you!!!!
The process was great and thankful for the team at HOMESTAR. Everyone was always very friendly and attentive to the process. They worked well with my realtor, and I ultimately found the perfect home. Thanks to Bernie Flores who started me on my loan journey and then Keith Howell for helping get through the finish line.
I want to take this opportunity to thank Keith and his HOMESTAR Team for one of the BEST EXPERIENCES of our lives. We are not new to home buying. This move was the ninth home we have bought. By far, this was the EASIEST PROCESS we have experienced in this realm. Keith was AMAZING to work with as was his team. He was there every step of the way, guiding, reassuring us, and honestly making it happen. We are so BLESSED to have been introduced to Keith and his team through our realtor. Thank you Keith for guiding us to our heart's desire in our new home. God Bless you and your team!!!!
Very professional and prompt. Received answers to all my questions no matter day or night. Would recommend to anyone buying a new home.
Very happy we chose Keith Howell with HOMESTAR! Excellent service from beginning to end. The team was very quick to respond to questions and very knowledgeable.
We could not have been more pleased with our experience with Keith Howell and his team at HOMESTAR! From start to finish...communication, setting expectations, answering questions, and just general service were beyond our highest expectation. Submitting and signing documents could not have been easier with their communication app. His team was always available and responsive. They made what we expected to be a stressful process a very pleasant experience. They provided the product for our need / solution and there were no surprises. I'd highly recommend them for anyone looking for mortgage solutions for their new home! Five star all the way.
Keith took great care of us! He always stayed on top of the rates to make sure we got the best we could get. He was very prompt when replying to emails, and his whole team was very friendly! I will make sure to recommend other to him!
Do you have
something to say too?
Leave a testimonial
Let us know how well the mortgage process went for you after discussing your goals and options. Whether you are purchasing or refinancing, we hope your homebuying journey with HOMESTAR was "the easiest way home."