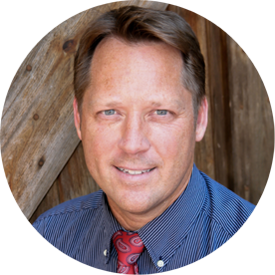 Shane Kolbuss
Branch Manager
Office: (229) 246-5620
Mobile: (850) 545-1426
Fax: (229) 405-6457
Let's talk about your future home today
Shane has lived in Bainbridge all his life with his wonderful wife and son. He has been in the mortgage business since 2004, and he loves people and helping others. Shane's priorities are his faith and service to God, his wife and son, his family and friends, and doing his best at everything he does.
Shane works for the best mortgage company in the U.S., HOMESTAR. HOMESTAR specializes in purchase loans and reaching out to potential homebuyers and realtors in the area to get them timely pre-approvals and educate them on the very best financing available.
HOMESTAR is the #1 USDA Mortgage Lender in Georgia. USDA is a government mortgage program that allows qualified buyers to purchase a home with no money down. It doesn't get any better than that! HOMESTAR also offers Conventional, FHA, VA, and other lending products.
With Shane's secured online loan application, you can be pre-qualified and looking for homes in no time. So, let Shane be the KEY to unlocking the door to your next home!
NMLS #149913 GA #27793 AL #87745 FL #LO113416
113 S. Broad St., Ste. C, Bainbridge, GA 39817
Get Directions
Tell me a bit about yourself, and I'll get in touch as soon as I can.
Testimonials
Read why we're a star
IN THE MORTGAGE INDUSTRY

directly from our clients!
Shane and his colleagues are very knowledgeable at what they do. They walked me through everything step by step, even when things were complicated (through no fault of their own.) I really appreciate everything they did for me during the home buying process.
This company is great, and I would highly recommend them to anyone. They not only help with loans but give helpful credit and saving tips throughout the process. I was assisted by Mrs. Amanda Harrell. She was nice, helpful, understanding, HONEST, and very prompt with responding. I am glad that I chose HOMESTAR.
Shane was a pleasure to work with! He kept us updated on the progress of our loan and was very efficient.
I'm so very thankful for Shane Kolbuss and his team. They helped me with a situation that I thought would never end but they were always so very helpful and reassuring.
Shane was AMAZING! He EXCEEDED all of my expectations. He was prompt, kept me informed of all going on, and explained everything in depth. My daughter used him and referred him to me. She knows how demanding I can be and STILL told me to use him! He did not disappoint or fall short in any area! He and his team did exceedingly and abundantly more than I could have ever imagined. He made a way when there seemed to be no way.
We are moving from Las Vegas and have worked with many lenders during our long careers here, some good, some not so much. Shane, Amanda, Stephanie and everyone at HOMESTAR honestly were at a different level in every aspect throughout the process. I have never felt like everyone involved not only had the knowledge to help but more importantly, truly wanted to help us get our home. My wife has never lived in the South and this experience has her excited. Thank you so much!
Shane, Amanda, and everyone involved made the entire process extremely easy. They were there during each & every step to ensure we got the deal done. I would recommend to anyone!
I felt as though Shane was very very helpful throughout the whole process of buying our home. Shane and his team helped us out tremendously!
Shane was kind and an amazing help! Very positive personality!
Amanda & Shane were very helpful and nice. I was stressed about the entire process. Amanda helped me overcome that fear, she was very helpful with any questions I had. THANK YOU SO MUCH SHANE and AMANDA!!!
Shane and his staff did an outstanding job explaining every option and worked tirelessly to get me approved for my loan, answered all questions, and helped me explore many different avenues that were available to me. I was very satisfied with the whole process from start to end and will definitely recommend this company to everyone I know who's interested in applying for a home loan.
Do you have
something to say too?
Leave a testimonial
Let us know how well the mortgage process went for you after discussing your goals and options. Whether you are purchasing or refinancing, we hope your homebuying journey with HOMESTAR was "the easiest way home."