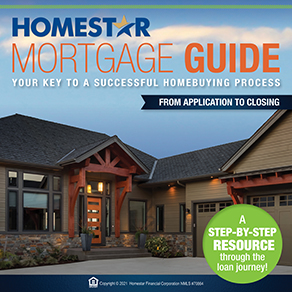 Purchasing a home is an exciting milestone. The mortgage process involves multiple steps, but with the right preparation and a powerful team of mortgage professionals by your side, you will be well equipped for each step of the homebuying journey:
Understanding the mortgage loan process
Qualifying for a mortgage loan
Finding the perfect home
Finalizing the mortgage loan
Completing the purchase of your new home
Before you begin your journey, it's important to understand that becoming a homeowner is a huge responsibility. Buying a home versus renting has many advantages:
Return on your investment
Stable housing costs year-to-year
Receive tax incentives
Ability to build equity (increased value)
And many more
Your financial situation will be a significant factor in determining the right mortgage loan to fit your lifestyle along with your personal goals. The cost of financing the home is paid in the form of interest, but that is calculated based on the mortgage loan.
The two main types of interest rate structures you will see are:
Fixed-rate mortgages are for homeowners who desire a stable monthly interest rate and payment over the term of 30 or 15 years.
Adjustable-rate mortgages offer a low introductory fixed-rate term. This is a great option for homeowners who are planning on selling or refinancing their home in 5-7 years as it lowers the rate and payments during the introductory fixed period.
Once you have decided to move forward with purchasing a home, familiarize yourself with the steps of the mortgage process:
1. Get pre-qualified.
Pre-qualification is the first step and speeds up the mortgage process. It is a way to see if you meet minimum loan requirements and how much you can afford to spend on a home.
Here is what you will need to be pre-qualified:
Driver's License/Social Security Card
Last 30 days pay stubs
2 years tax returns
2 years W-2s/1099s
Most recent 2 months original bank statements (all pages)
Why pre-qualification is important:
Determine price range you will be approved for
Know how much cash is needed to close
Find out your maximum monthly payment
Negotiate a better price for the home
2. Find a home.
Once you have been pre-qualified for a mortgage loan, work with a local real estate agent to find the home of your dreams.
When working with a real estate agent, ensure that you do the following:
Discuss your budget and stay within the range you qualify for
Consider your long-term plans and goals
Focus your search on homes that meet your needs and wants
Remember to negotiate offers
Buying a home can be one of the largest investments you will ever make, so be sure you work with a real estate agent that you can trust.
3. Lock the interest rate.
Rate lock is when your interest rate is locked at a specific cost for a certain amount of time. If you choose to lock your rate, it will protect your interest rate from market fluctuations. An interest rate is the percentage of the principal charged to borrow money, usually expressed as an annual percentage.
There are many variables that decide what your interest rate should be. The key factors are:
Credit score
Debt-to-income ratios
Loan amount
Annual percentage rate (APR) is the total cost of a mortgage stated as a yearly rate and includes such items as:
Base interest rate
Loan origination fee (points)
Commitment fees
Prepaid interest
Other credit costs
Why is APR important? When you are paying any debt, knowing the APR is important because that is the price you pay to borrow the money.
4. Process the loan.
After finding the home that fits your needs, you and your real estate agent will submit and negotiate an offer on the home. Once the seller has accepted your offer, it's time to move forward and complete the items needed to process and close on your mortgage loan. These include:
Order a title search – A title company searches county records to ensure the property title is clear and free of any complications, like pending debts or liens. This is completed by the closing attorney.
Complete an inspection – A home inspection is not always required, but it is recommended. An inspection checks for damage, pests, or other issues with the home.
Complete an appraisal – An appraisal is required for most loans. The appraiser determines the value of a home compared to others similar in the same area.
5. Underwriting will review the loan.
During the underwriting process, seasoned Underwriters thoroughly research and assess the risk that is associated with approving the mortgage loan. This process helps protect HOMESTAR by ensuring the borrower can afford their potential investment. Underwriters review the loan for incomplete, missing, or incorrect documents.
Underwriting is the final step before the mortgage loan moves into the status of "Clear to Close."
6. Close on the loan.
Closing is the final step of the mortgage process where the loan has been approved, and a closing date is scheduled. You will meet with the parties involved to sign all documents, completing the sale of the home. You will be required to pay closing costs. Therefore, it's best to avoid huge financial changes, such as:
Changing marital status
Changing jobs
Switching banks or moving money to another institution
Paying off existing bills or debt
Making major purchases
Now you are a proud new homeowner!
HOMESTAR's team of mortgage professionals are here for you no matter where you are in your homebuying journey, as we are dedicated to helping you achieve the dream of homeownership.
Contact your local HOMESTAR Mortgage Loan Originator today to get started!