Homebuying Application Checklist
Before house hunting, the first step is to get pre-approved. This will give you an idea of how much you can afford to spend on a home and let your real estate agent know which houses to show you.
Mortgage Pre-Approval Checklist
We will need the following personal information from you:
Homebuyer name
Current address
Estimated annual household income
Estimated monthly household debt expenses
Additional documentation we will need includes: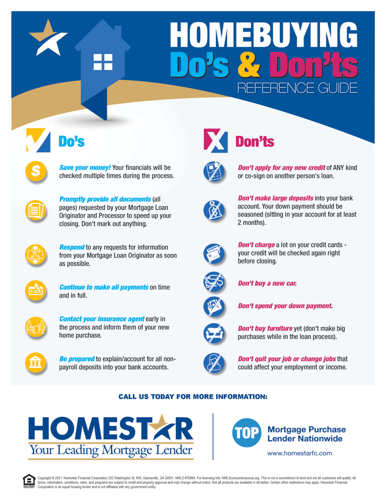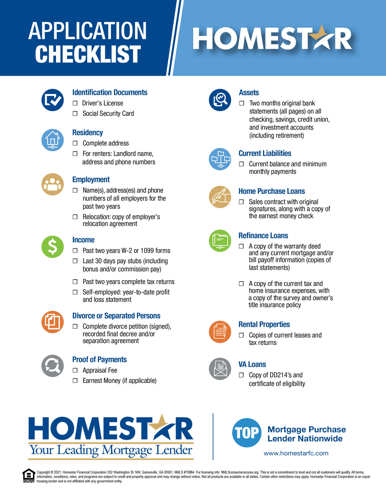 Residential address for the past two years.
Landlord name(s) and address(es) for the last two years (if you rented during that time).
Paycheck stubs for the last 30 days showing year-to-date earnings.
W-2 or 1099 tax forms for the past two years.
Bank account statements from the two most recent months for all checking and savings accounts.
Any asset statements from the past two months for any CDs, IRAs, stocks, bonds, or other securities you intend to use for your down payment.
Current real estate holdings including property address, current market value, mortgage lender's name and address, loan account number, balance, and monthly payment.
Personal debt: A list of any new monthly debts not listed on your credit report (auto loans, student loans, mortgage loans, credit cards, etc.) needs to include the creditor name, address, account number, minimum monthly payment, and outstanding balance of each account.
We're here to help you with your
home financing needs.
We've transformed the mortgage process by making it as easy as possible for you. Enjoy purchasing or refinancing your home – no stress here!