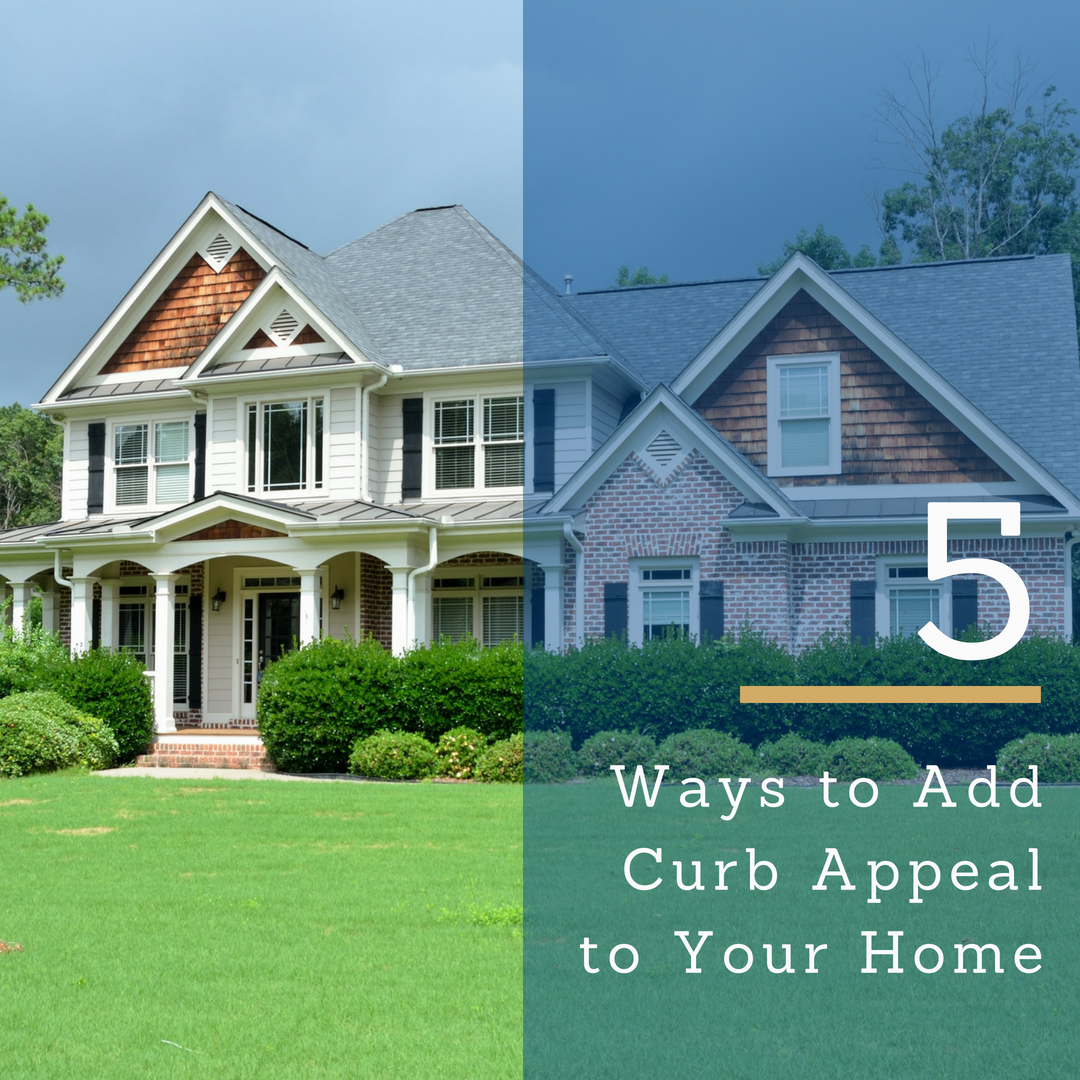 Now is the perfect time to add curb appeal to your home, as summer is right around the corner! Keeping your home in tip-top shape not only adds curb appeal, but it can save you money in the long run as you eliminate the chance for repairs to build up and create a large expense down the road.

By spending a few weekends outside you not only get to spruce up your home, but you also get to enjoy the nice weather we have before things really start to heat up.

We have 5 tips to help you get your home beautiful and ready for the summer:

1. Mailboxes are the first impression. Replace your mailbox with a brand new, upscale one or replace the numbers and repaint it.

2. Wash your home. Just as you wash your car, washing your home can really make a difference. A bucket of soapy water and a long-handled, soft brush can remove any dust or dirt buildup. You can also power wash your walkway(s) to reveal their true color. Don't forget the windows too!

3. Give your home a paint job. If you would prefer to skip washing your home, you can opt for a new paint job. Painting a home can be a big job, but it can pay off if your home really needs a big refresher.

4. Fix up your lawn. A well-manicured lawn, fresh mulch, and pruned shrubs instantly boosts the curb appeal of a home. To accomplish this, you can mow your lawn regularly, cover bare spots in your yard with seeds and sod, trim or replace overgrown bushes, surround tree with mulch, pull weeds, or plant new flowers.

5. Add a fence. Adding a fence will frame your yard and make it look more visually pleasing. If you already have a fence, replace broken gates and clean it to make it look brand new again.

These are just a few tips to help you spruce up the exterior of your home before summer begins. By taking care of your home's curb appeal now, you will get to soak in its beauty all summer long!

Source:

House Logic. 8 Tips for Adding Curb Appeal and Value to Your Home. Online. Website URL: https://www.houselogic.com/save-money-add-value/add-value-to-your-home/adding-curb-appeal-value-to-home/. Accessed May 25, 2018.