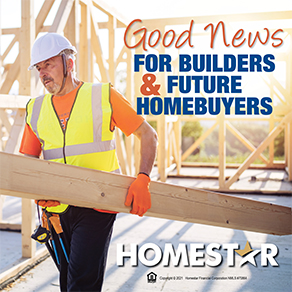 Amidst the housing shortage, builders are needed to produce more homes for homebuyers to purchase. The shortage was further exasperated by the pandemic, which disrupted production and the shipping channels to get materials to builders in order for them to build homes.

Where are things at now with the cost of building materials?

The distribution and production channels are starting to come back slowly, and builders are buying up available lots to try to match housing demand. That's good news!

According to the National Association of Home Builders (NAHB) Chairman Chuck Fowke, "builder confidence in the market remains strong due to low mortgage interest rates and a growing demographic of prospective homebuyers."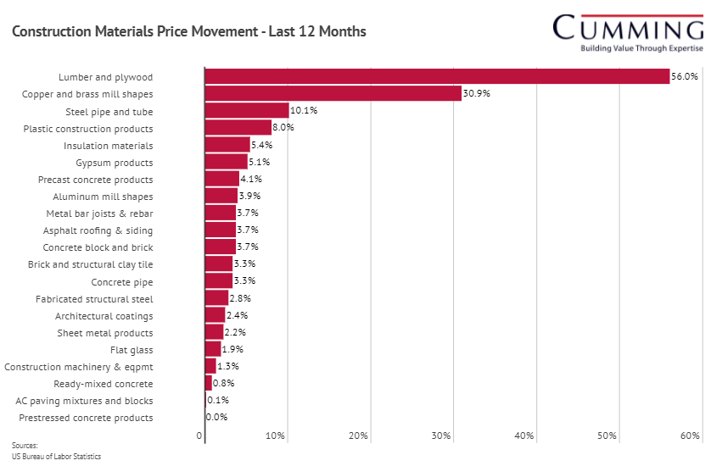 Although the cost and availability of building materials continue to be a concern for many homebuyers, NAHB Chief Economist Robert Dietz said, "low interest rates are supporting housing affordability in a market where the cost of most materials is rising."
How is the cost of building materials affecting the real estate market?
In Q1 of 2021, 1 in 4 homes for sale were newly built, which is 25 percent of homes on the market. The historical average for the United States is right around 10 percent; so, the average has now more than doubled. Median listings have increased over the past month, and new listings are trending upward. As we come out of the pandemic, new listings should increase (strong numbers expected throughout the summer). In addition, total listings should drastically increase as builders catch up and get more houses built.
How can I have the winning offer in today's housing market?
With homes moving off the market 21 days faster than they were a year ago, it can be challenging winning the bidding war on the home of your dreams. You can have the same advantage as a cash buyer when making an offer on a home through HOMESTAR's Cash Advantage program. Make your first offer the winning offer!
Reach out to your local HOMESTAR Mortgage Loan Originator to get started on your journey to homeownership!