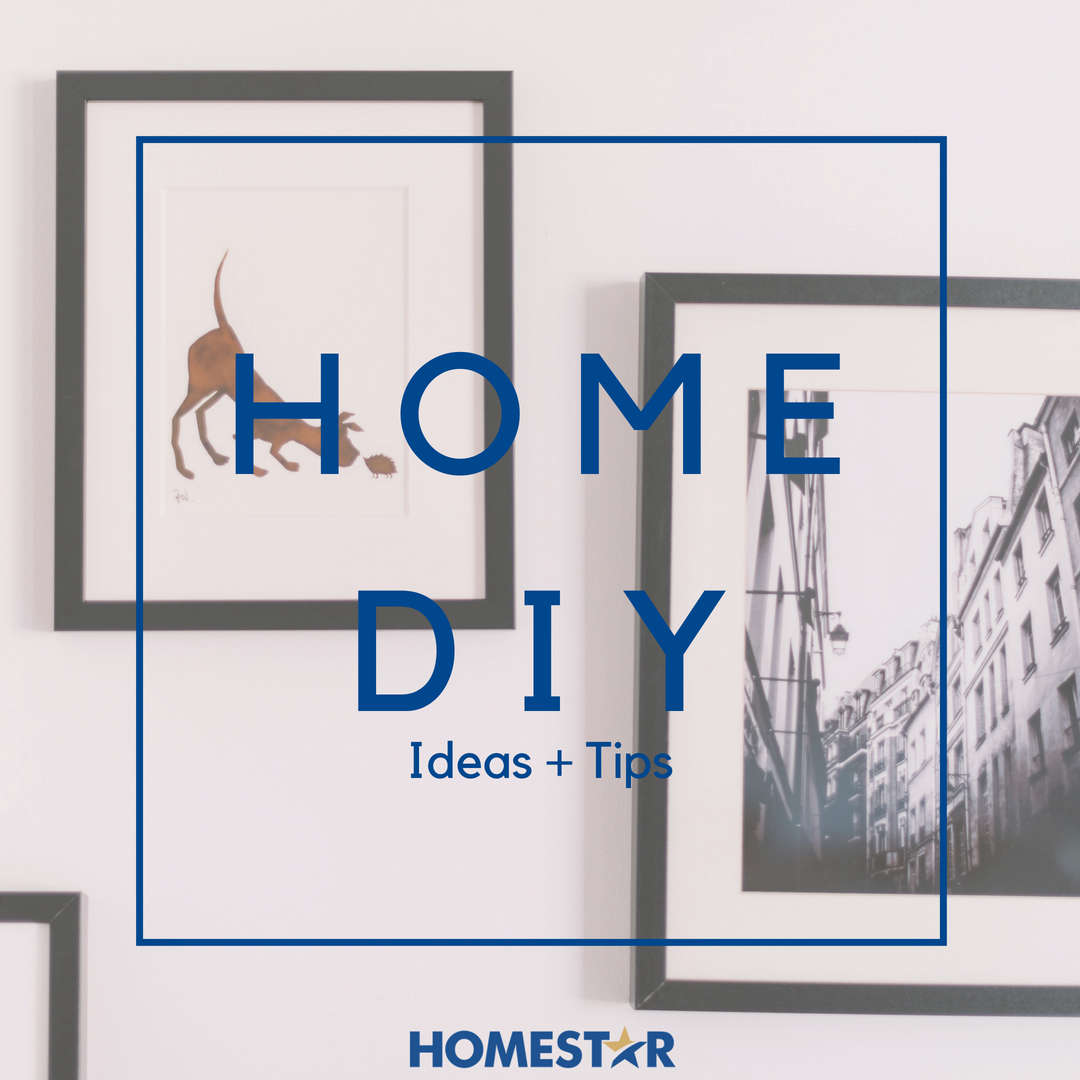 Would you like to spruce up your home, increase its value, and save money? Home DIY is the answer! From reusing wood pallets to installing shelves in your kitchen cabinets for organization, the possibilities are endless. Check out these home DIY ideas and tips to help inspire you to get crafty!

DIY ideas:
Build a bench to keep next to the door – this makes the perfect place to sit and put on/take off shoes each day.
Turn an old painting into a cabinet – make this a hidden spice rack in your kitchen.
Transform a wood pallet into just about anything your heart desires – a new headboard for your bed, a cup holder in the kitchen, a new patio bench, a fun bar table, etc.
Turn an unused closet into a nice office space – remove hanging rods and add shelves.
Make a chandelier or lamp out of bottles – use colorful lights to amp it up.
Transform an old door into a large photo display – find a door with several windows to add more photos.
Many more! Just ask yourself, "What could I really use in my home right now that I may be able to build?" Then, use the tips below to help you find instructions or a great video tutorial.
Where you can find instructions, tutorials, ideas, etc.:
Quick tips:
Decide what new feature you, and your home, could use and gather supplies.
Set a budget and stick to it.
Research DIY tutorials.
Ask for help when you need it.
Keep things simple if that's what works for you.
Don't take on more than you can handle.
Don't give up!
Remember, you don't have to tackle big DIY projects. They can be as simple as adding a pop of color to your home's staircase by painting the steps. Yes, really!
And, one last tip: just have fun!
Sources:
This Old House. 100 DIY Upgrades for Under $100. Online. Website URL: https://www.thisoldhouse.com/ideas/100-diy-upgrades-under-100. Accessed August 1, 2018.
DIY & Crafts. 60+ Innovative Kitchen Organization and Storage DIY Projects. Online. Website URL: https://www.diyncrafts.com/2362/home/60-innovative-kitchen-organization-and-storage-diy-projects. Accessed August 1, 2018.
Kitchen Fun with My Three Sons. The Best DIY Wood Pallet Ideas. Online. Website URL: https://kitchenfunwithmy3sons.com/fun-finds-friday-the-best-diy-wood-pallet-ideas/. Accessed August 1, 2018.
Country Living. How to Make a Vintage Painting into a Cabinet. Online. Website URL: https://www.countryliving.com/diy-crafts/how-to/g1100/make-a-painting-into-a-cabinet/fbIndex7. Accessed August 1, 2018.
Photog Mommie. An Old Door & Our Story. Online. Website URL: http://www.photogmommie.com/an-old-door-our-story. Accessed August 1, 2018.
MakeSpace: Your Closet in the Cloud. 15 Amazing Multi-Purpose Entryway Storage Hacks and Ideas That You'll Love. Online. Website URL: https://makespace.com/blog/posts/entryway-storage-hacks-solutions-ideas/. Accessed August 1, 2018.
Pinterest, Google, HGTV DIY, This Old House, DIY Network, and Good Housekeeping