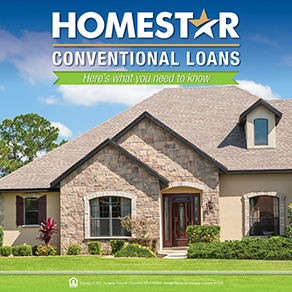 Conventional loans are home loans not insured or guaranteed by a government agency, like FHA and VA loans. Instead, they are backed by a mortgage lender and insurance is typically paid by the borrower.
These types of loans are more common, but they are more difficult to qualify for as they are not government-backed. When a loan is not backed by the government, the lender is at risk if the borrower defaults. Due to this additional risk, lenders require private mortgage insurance (PMI) if the borrower puts less than a 20 percent down payment on the home.
Conventional loans fall into two categories:
Conforming: The loan must meet guidelines set by Fannie Mae and Freddie Mac. You can refer to their loan limits here.
Nonconforming: Often known as Jumbo loans, these loans are for borrowers who are unable to qualify for a conforming loan because the amount is higher than the limit in their area.
Benefits of Conventional loans include:
97% maximum financing
Fixed- or adjustable-rate
Second home, non-owner occupied investment property financing available
The first step in qualifying for a Conventional loan is to contact your local HOMESTAR Mortgage Loan Originator. You can search for your local HOMESTAR branch and apply online here.
We look forward to helping you with your financing needs, ensuring your arrival at "the easiest way home."