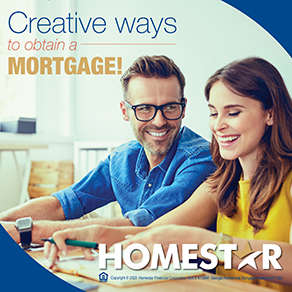 Do you desire to become a homeowner but don't yet have enough money to do so? Many potential homebuyers are unaware of several creative ways to obtain a mortgage and buy a home with little or no money out-of-pocket.

While home costs can add up and may seem overwhelming, there are three main expenses you will need to cover:
Down payment – Generally, 0-20 percent of the home's price.
Earnest money – Generally, 2-7 percent of the home price; goes toward closing costs.
Closing costs – Generally, 2-5 percent of the home price.
Here are 5 ways to buy a home with little or no money upfront:
1. Work with a lender and consider all loan options. There are loan programs available that require little or no down payment and closing costs, such as VA or USDA loans.
2. Consider Down Payment Assistance (DPA) programs. These programs help homebuyers with grants or low-interest loans that reduce the amount needed for a down payment.
3. Receive a down payment as a gift from a family member. Specific requirements may need to be met by the lender, including detailed documentation of the gift money.
4. Negotiate the lowest earnest money possible. Earnest money is a deposit paid to the seller in good faith to show that you are serious about purchasing the home. Work with your realtor and the seller to lower the earnest money to an amount you both are comfortable with.
5. Request that the seller pay closing costs. When negotiating on a home and going under contract, request in the contract that the seller pay the closing costs. Depending on the current market, the seller may not always agree to pay the closing costs.
Utilize these strategies to reduce or eliminate out-of-pocket costs when buying a home. Reach out to your local HOMESTAR Mortgage Loan Originator to discuss your options and determine the right mortgage for you!