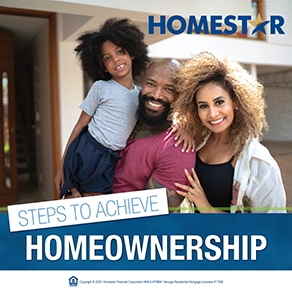 For most, owning a home is more than just having their place. It symbolizes "making it" in life and achieving the unimaginable feat of the American Dream.

Why People Buy Homes

It seems that everyone's dream is to work hard, get a good job, start a family, and buy a home. No one seems to chase this dream as eager as Americans. The definition of the American Dream has not changed since the '50s. For most people, buying their first home not only gives them a sense of arrival but also a sense of belonging. Everyone can agree that living in an owned home feels different than living in a rented home.

Benefits of Buying a Home

Becoming a homeowner comes with a lot of responsibility, but also a lot of rewards. Some of the reasons people choose homeownership over renting is because:
It is a good investment. Buying a home is a good and smart investment because the money that you are using to pay for rent can go into paying for a home that you may own someday.
You can build equity. Your equity increases with each house payment you make. When home prices rise, your equity grows faster as your home's value increases.
You are free to create the home that you want. Homeownership gives you tremendous freedom to create the home of your dreams. You can make all the changes that you desire without having to get the approval of a landlord.
How to Save Money
When buying a new home, you want to get the best deal possible. Besides getting a good deal on the home, there are many other things that you can do to save you money. Some of the main things to keep in mind are to:
Have a good credit score. The higher your credit score, the cheaper your loan will be. Lender fees and interest rates are directly tied to your credit score.
Have 20 percent saved for a down payment. If you don't come in with a 20 percent down payment, more than likely you'll be stuck paying mortgage insurance.
Get the right type of loan. Make sure that you've done your research on what kind of loan program will be best for you. Some loan programs may suit your needs better than others.
Contact us today! We are here to assist you with all of your mortgage needs and help you find "the easiest way home."
Sources:
https://www.forbes.com/sites/fredpeters/2019/04/08/the-american-dream-of-homeownership-is-still-very-much-alive/#184346503e80
https://www.discover.com/home-loans/articles/advantages-of-homeownership/