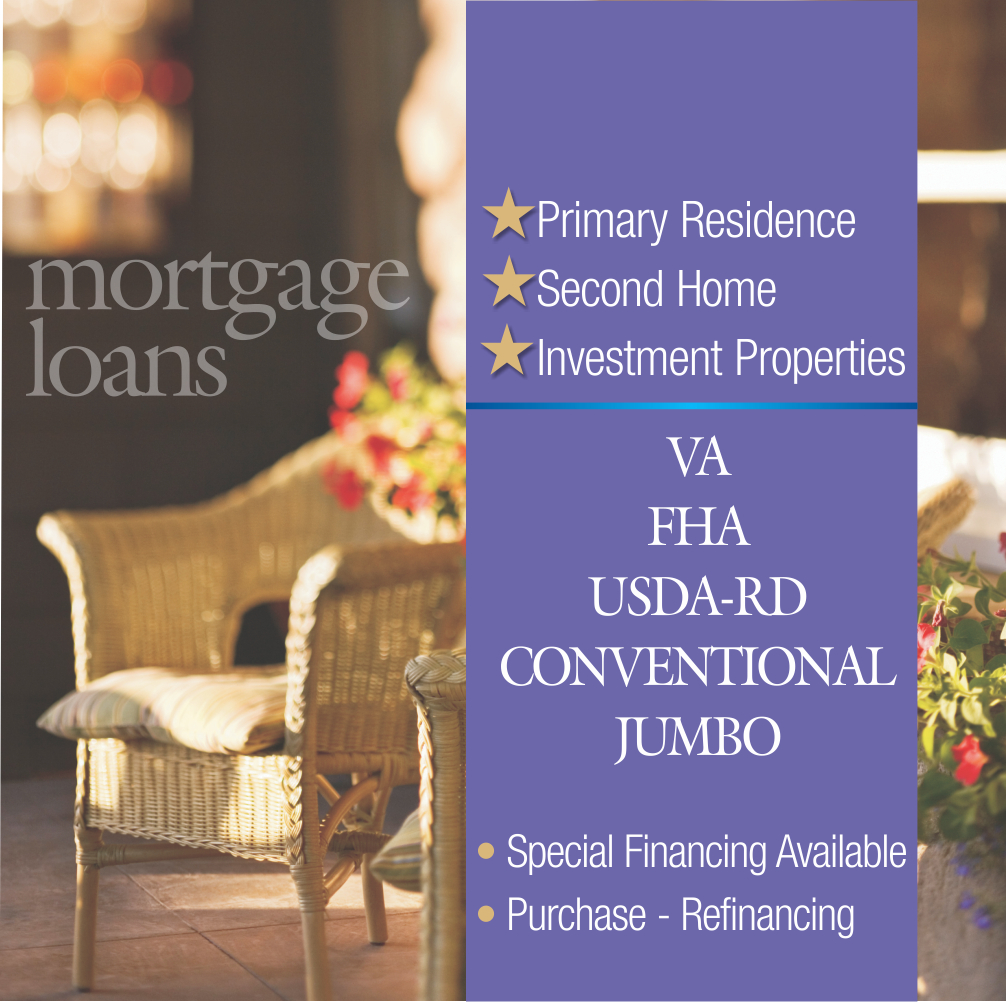 Are you currently in the market to purchase the home of your dreams? A great first step is to understand the different home loan options that may be available to you. HOMESTAR offers several loan programs, and we work with borrowers to determine the best loan that suits their current needs. Below is a breakdown of each type of loan and their features.

Conventional Loans

A Conventional loan is a loan that is not insured or guaranteed by the federal government. Most Conventional loans have either fixed (set when you take out a loan and does not change, typically have a term of 15 or 30 years) or adjustable (may go up or down) interest rates.
97% maximum financing
Fixed- or adjustable-rate
Second home, non-owner occupied investment property financing available
FHA Loans
While typical loans require a down payment of 20 percent, an FHA loan allows you to put down as little as 3.5 percent. This loan may be right for a potential borrower with a small amount of money in their savings, but are also required to pay mortgage insurance.
3.5% down payment
Fixed- or adjustable-rate
Lower payment
Limited closing costs
Reduced documentation available on certain refinances
HUD REO property qualifies for $100 down and max repairs of up to $10,000
VA Loans
This type of loan is available to Veterans, Reservists, Active Duty Personnel, and surviving spouses of Veterans; based on military entitlement. This can be a great alternative to a traditional home loan.
No down payment required
30-year and 15-year fixed loans
No monthly mortgage insurance premium
Limited closing costs
No prepayment penalty
USDA Loans
USDA Rural Development loans are designed for those families in rural areas. You are also required to purchase mortgage insurance with this type of loan.
No down payment required
Easy qualification
Not limited to first-time homebuyers
Available in certain geographic areas
Available for purchase or refinance
Jumbo Loans
A Jumbo loan allows for mortgage amounts above the maximum conforming loan limits. Jumbo loans are available for primary residences, second/vacation homes, and investment properties.
Loan amounts up to $3 million
Fixed- and adjustable-rate loans
Available for single family homes, townhouses, and condos
Primary residence and second/vacation homes
Reverse Loans
A Reverse loan is a type of loan that allows you to convert some of the equity in your home into cash while you retain ownership. No repayment is required unless or until the borrower no longer occupies the residence, sells the home, or fails to meet the obligations of the mortgage.
No repayment is required until the borrower no longer uses their home as a residence
Must be 62 years of age or older and occupy the home as their primary residence
No income, employment, or credit qualifying restrictions
Home counseling required
* These materials are not from HUD or FHA and were not approved by HUD or a government agency.
203K Loans
Allows borrowers to purchase or refinance a home and make limited upgrades/repairs to the property all under one single loan.
FHA qualified property
Funds for improvement included in loan
Owner-occupied only
FHA down payment of 3.5%
Interested in learning more about the home loan application process? Click here or reach out to us today. The HOMESTAR Team is always happy to help, and we look forward to finding the home loan that is perfect for you!
Copyright © 2021. Homestar Financial Corporation 332 Washington St. NW, Gainesville, GA 30501. NMLS #70864. For licensing info: NMLSconsumeraccess.org. This is not a commitment to lend and not all customers will qualify. All terms, information, conditions, rates, and programs are subject to credit and property approval and may change without notice. Not all products are available in all states. Certain other restrictions may apply. Homestar Financial Corporation is an equal housing lender and is not affiliated with any government entity. Updated 3/31/2021.