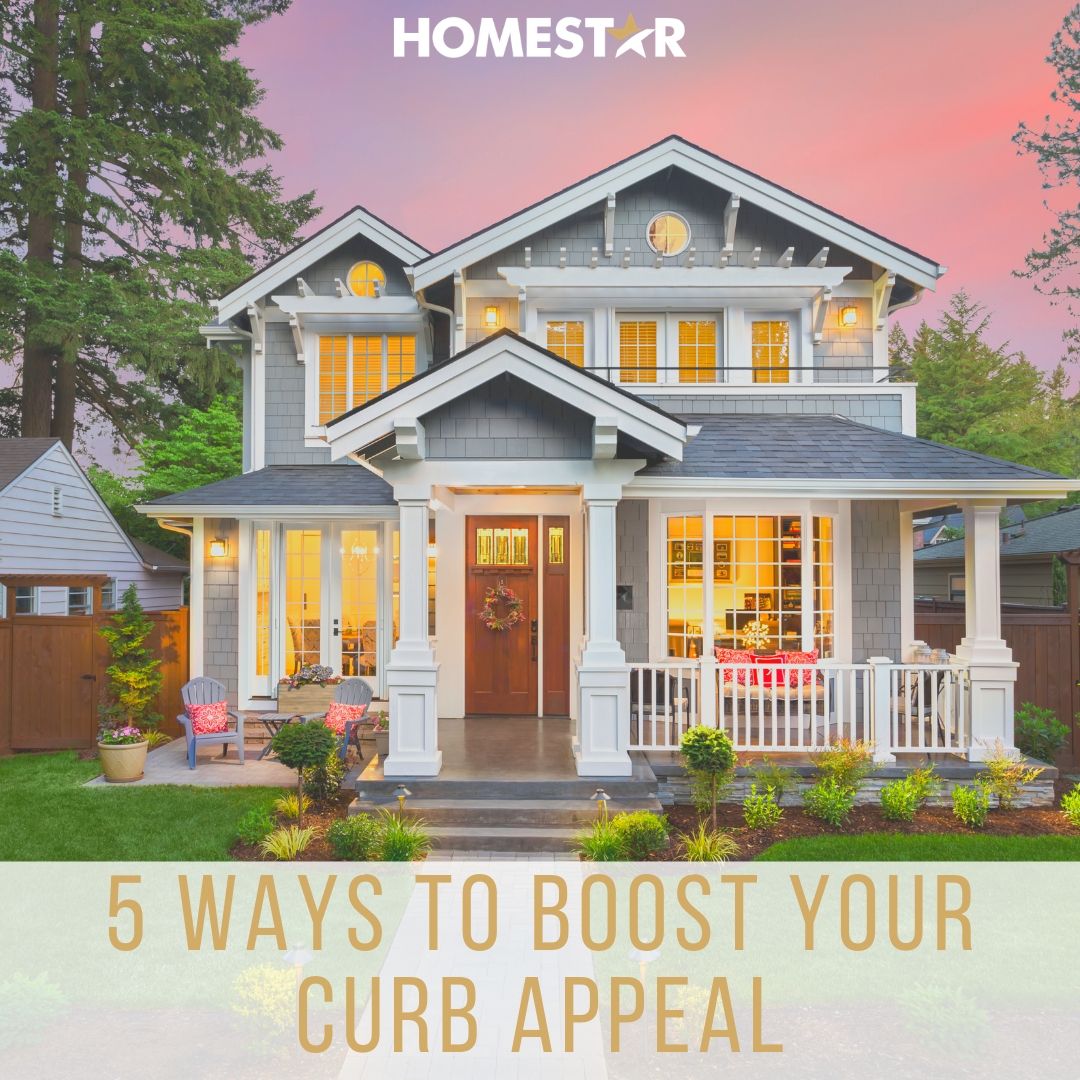 Are you looking for some easy ways to gain more curb appeal? Your home's exterior is a resemblance of the interior, which makes the initial impression of your home important. If you are looking to sell your home, good curb appeal can help increase your return on investment and home value. Nevertheless, even if you are not putting your house on the market, developing more curb appeal will make your house feel more inviting and enjoyable.

Here are 5 simple ways that you can achieve better curb appeal.

1. Become the buyer.

If you are wondering where to begin with your curb appeal project, try putting yourself in the shoes of the buyer. Take a walk around the home exterior or drive by your home a couple of times. In doing so, take notes of updates that need to be made, and take your time to examine all of the little details as someone else (the buyer) might.

2. Greenery is a good thing.

One of the biggest ways to increase your curb appeal is to keep your lawn looking green and fresh. Get on a regular schedule of mowing your lawn, getting rid of the weeds, and raking the leaves. The longer you go without doing these things, the harder the job becomes. Therefore, staying on a timely schedule will make this task much less demanding.

On top of that, incorporating colorful flowers and greenery are a great way to boost your curb appeal. Use them to make certain things stand out in your home, such as the entry way or the windows. Make sure that everything is getting enough water to avoid the grass turning brown and to keep the plants from dying.

3. Pull out the paint brush.

The front doors and shutters of your home are easily upgradable and can make quite a difference. A simple paint job to your front door and/or your shutters can make your home look brand new. Find a color that will enhance the other colors of your home, making it really stand out. Pops of color are in this year, so don't be afraid to go bold and bright!

4. Use light for a more welcoming feel.

The exterior of your home should look open and inviting, and adding light is the best way to promote that look. Add some solar powered lights leading up your walk way or outdoor light fixtures on your front porch. These simple fixes will give your home a clean look, especially in the evening!

5. Take value in others opinions.

There may be some things about your home that go unnoticed because you've gotten used to the way it looks. Maybe there is a crack in the driveway or the paint on your fence has begun to chip. To avoid missing anything, ask for honest opinions from extended family, friends or neighbors about what they think is in need of updating. You may find that they notice some details that you have missed.

Start following these 5 simple tips, and you'll be on your way to achieving great curb appeal!

Have a question about the loan programs we offer? Contact us for more information.