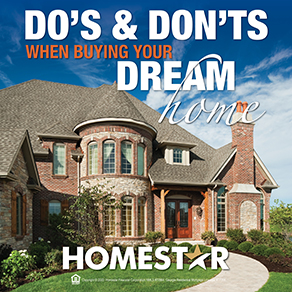 When you are preparing to buy a home, there's a lot to keep in mind throughout the process. We have compiled a list of "Do's & Don'ts" that will come in handy! Be sure to save these tips and reference them as you buy your dream home.
DO's:
Save your money! Your financials will be checked multiple times during the process.
Promptly provide all documents (all pages) requested by your Mortgage Loan Originator and Processor to speed up your closing. Don't mark out anything.
Respond to any requests for information from your Mortgage Loan Originator as soon as possible.
Continue to make all payments on time and in full.
Contact your insurance agent early in the process and inform them of your new home purchase.
Be prepared to explain/account for all non-payroll deposits into your bank accounts.
DON'Ts:
Don't apply for new credit of any kind or co-sign on another person's loan.
Don't make large deposits into your bank account. Your down payment should be seasoned (sitting in your account for at least two months).
Don't charge a lot on your credit cards – your credit will be checked again right before closing.
Don't buy a new car.
Don't spend your down payment.
Don't buy furniture yet (don't make big purchases while in the loan process).
Don't quit your job or change jobs that could affect your employment or income.
As always, HOMESTAR is here to help! Please contact a local Mortgage Loan Originator with questions you have about buying a home.